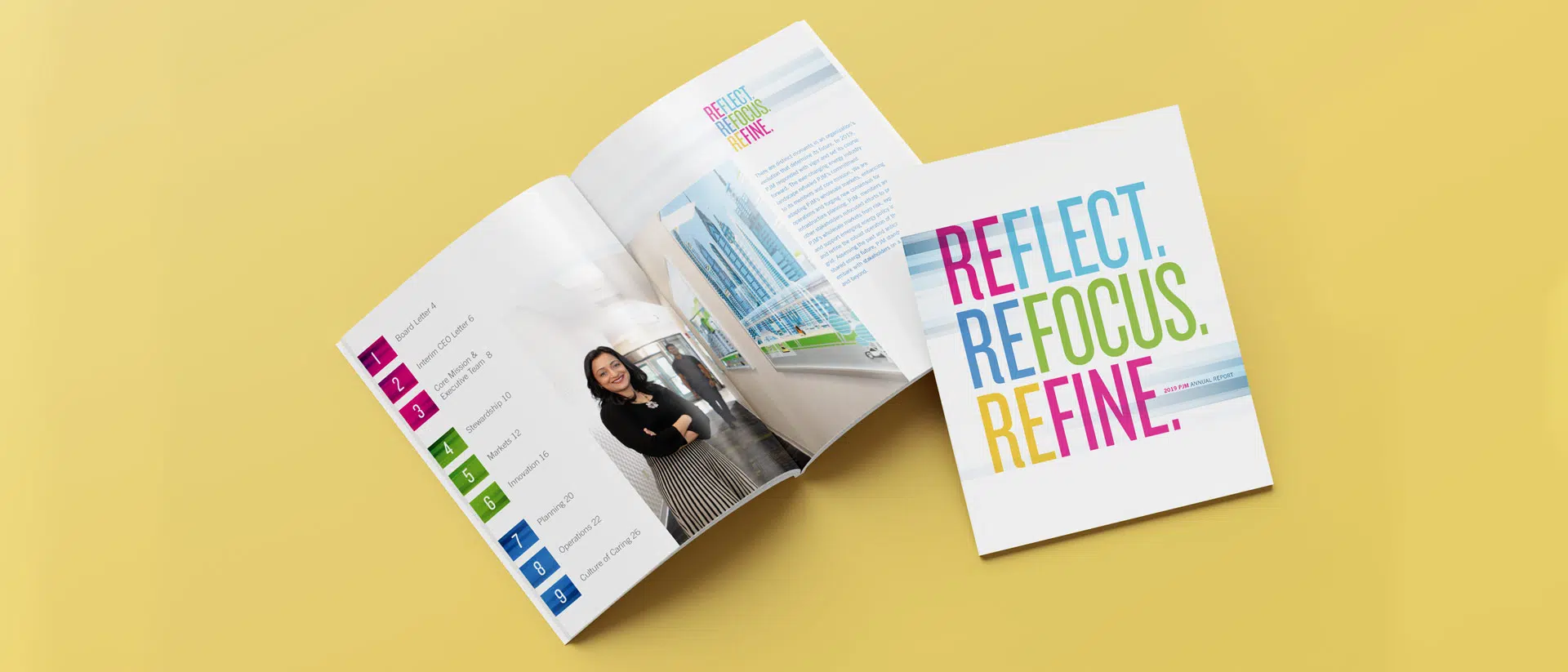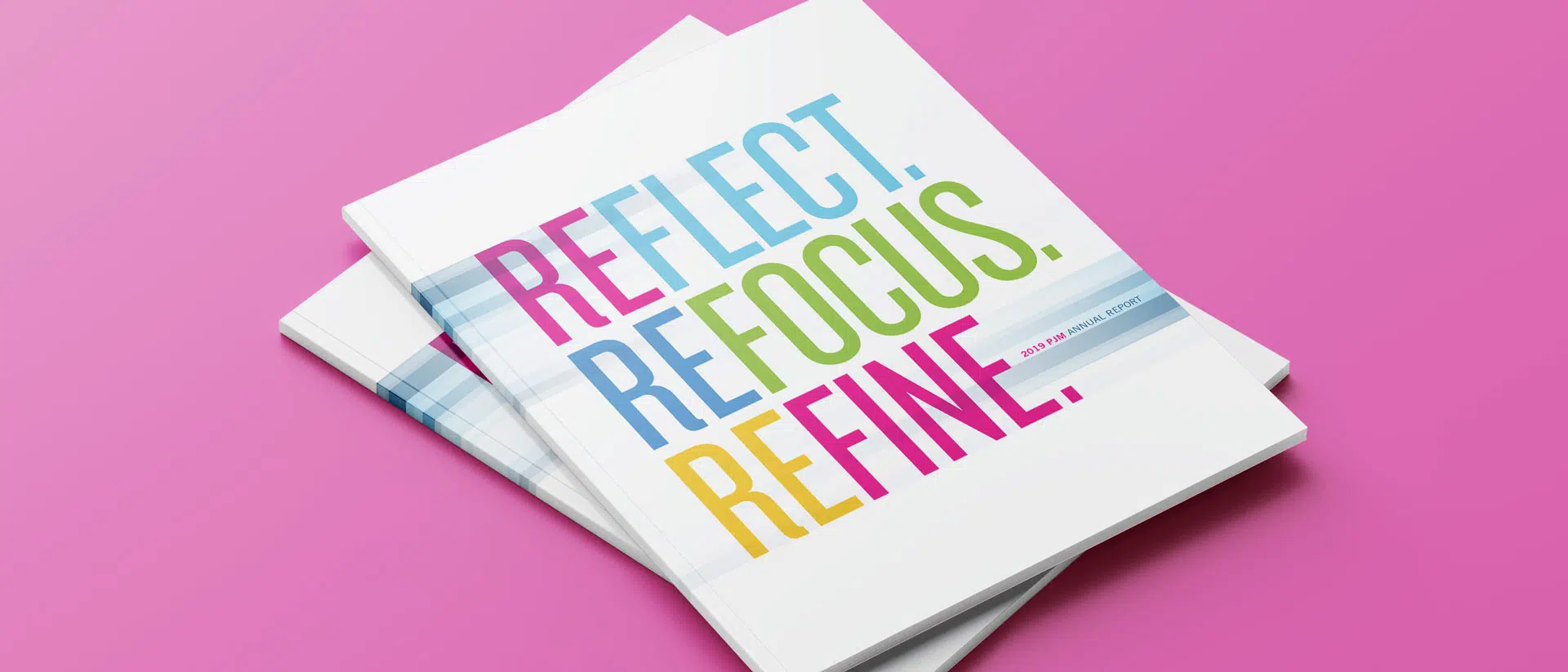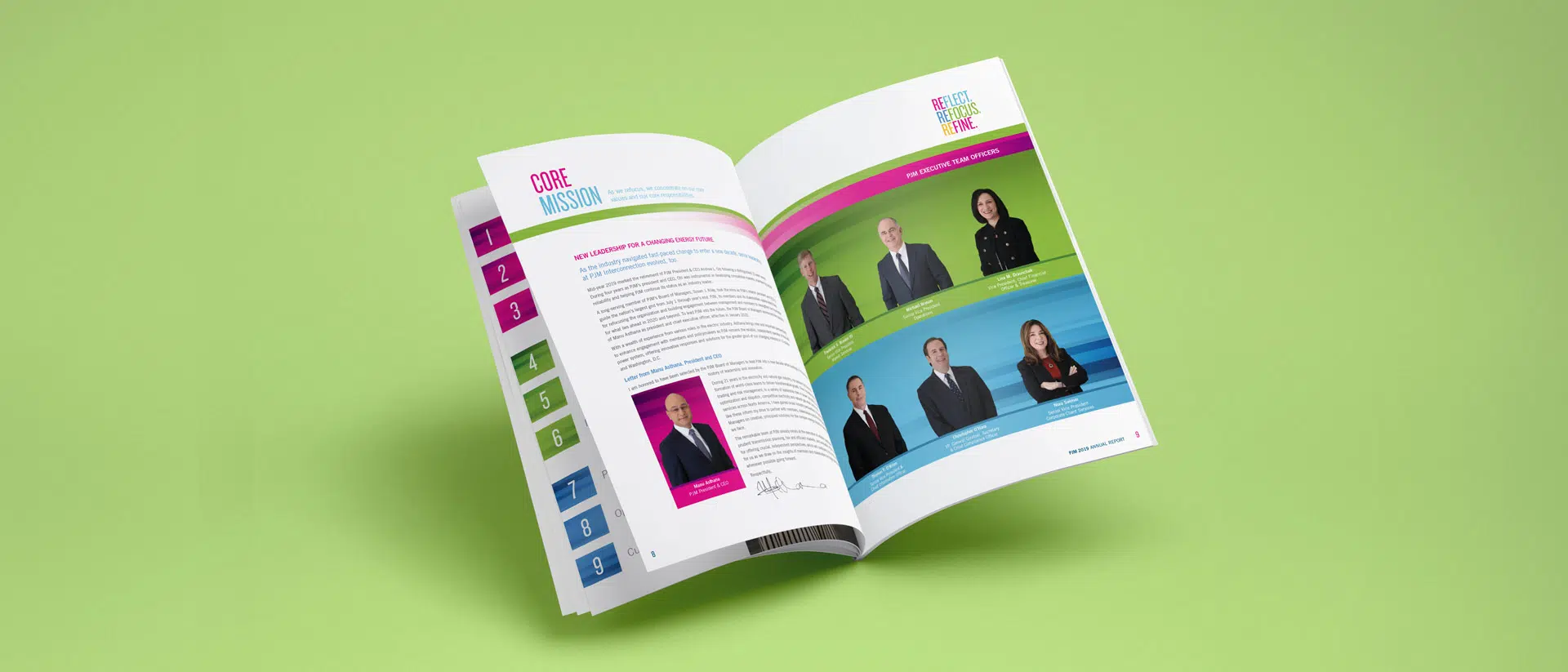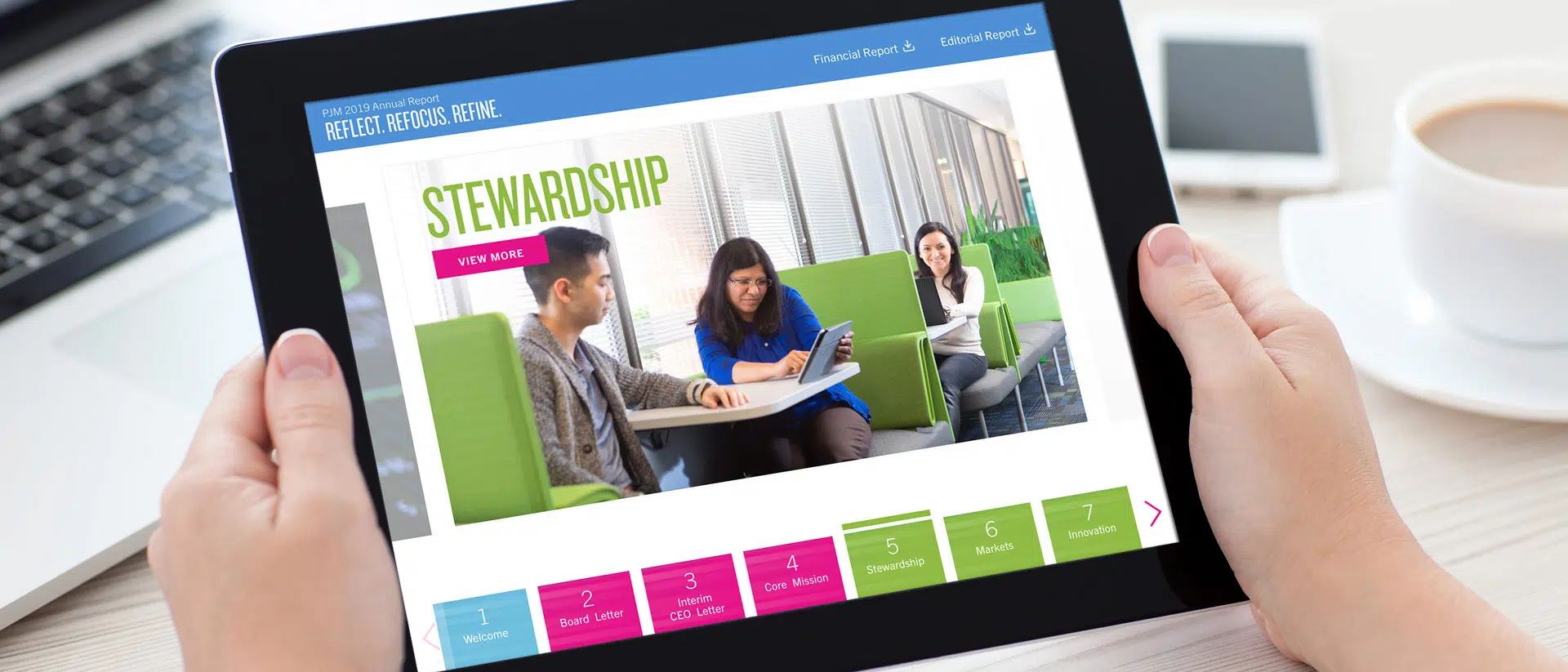 Reflect. Refocus. Refine. PJM 2019 Annual Report.
For more than a decade, we have had the honor of working with PJM Interconnection on the development and production of their annual report. As a leading Regional Transmission Organization (RTO), PJM is responsible for the movement of wholesale electricity in all or part of 13 states, as well as the District of Columbia. And as their trusted agency partner, we are responsible for the conceptual ideation, creative direction, design, development and production of their printed and interactive annual report. A highlight of this assignment each year is our visit to their control center, where we see how they literally light up the lives of so many. But no, we're definitely not allowed to touch any of the controls!
Need a big idea for your business? Have a question about working with us? We're always up for a fresh, new challenge. Drop us a line to get the conversation started.