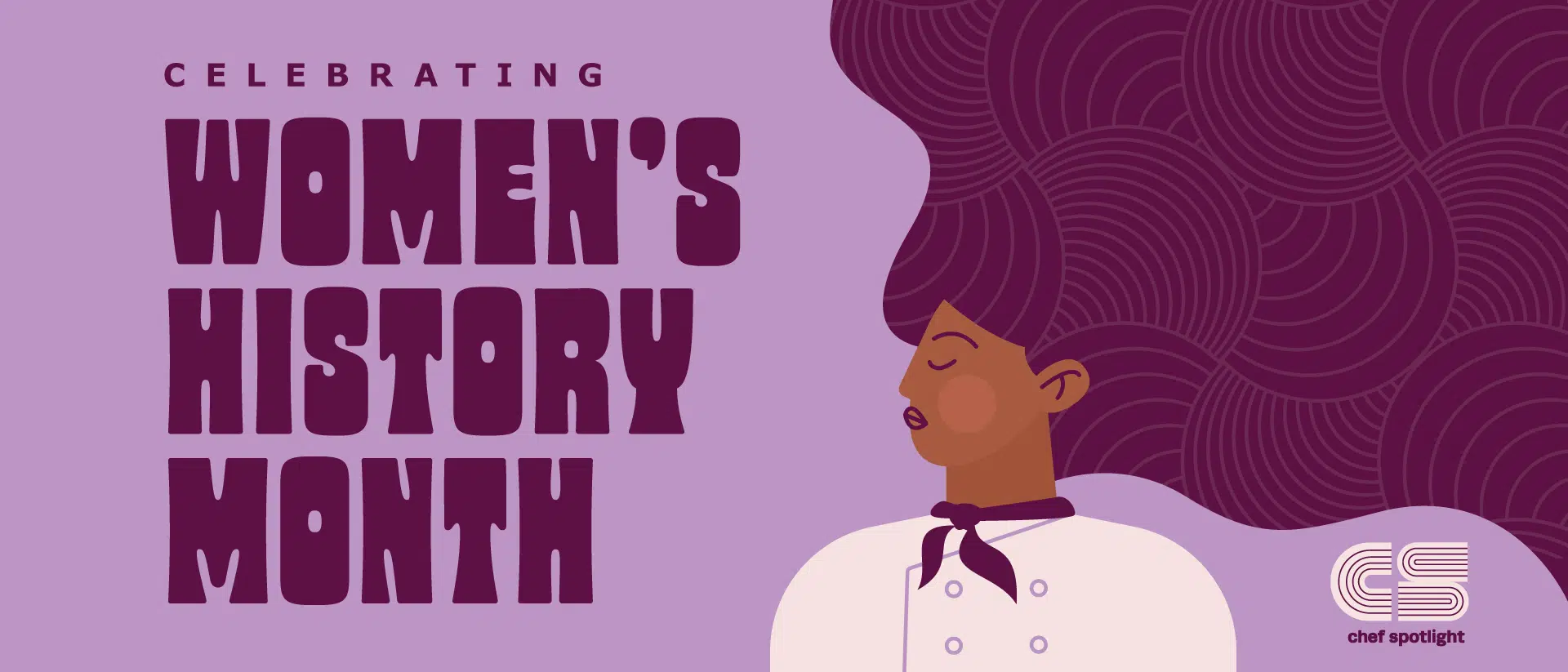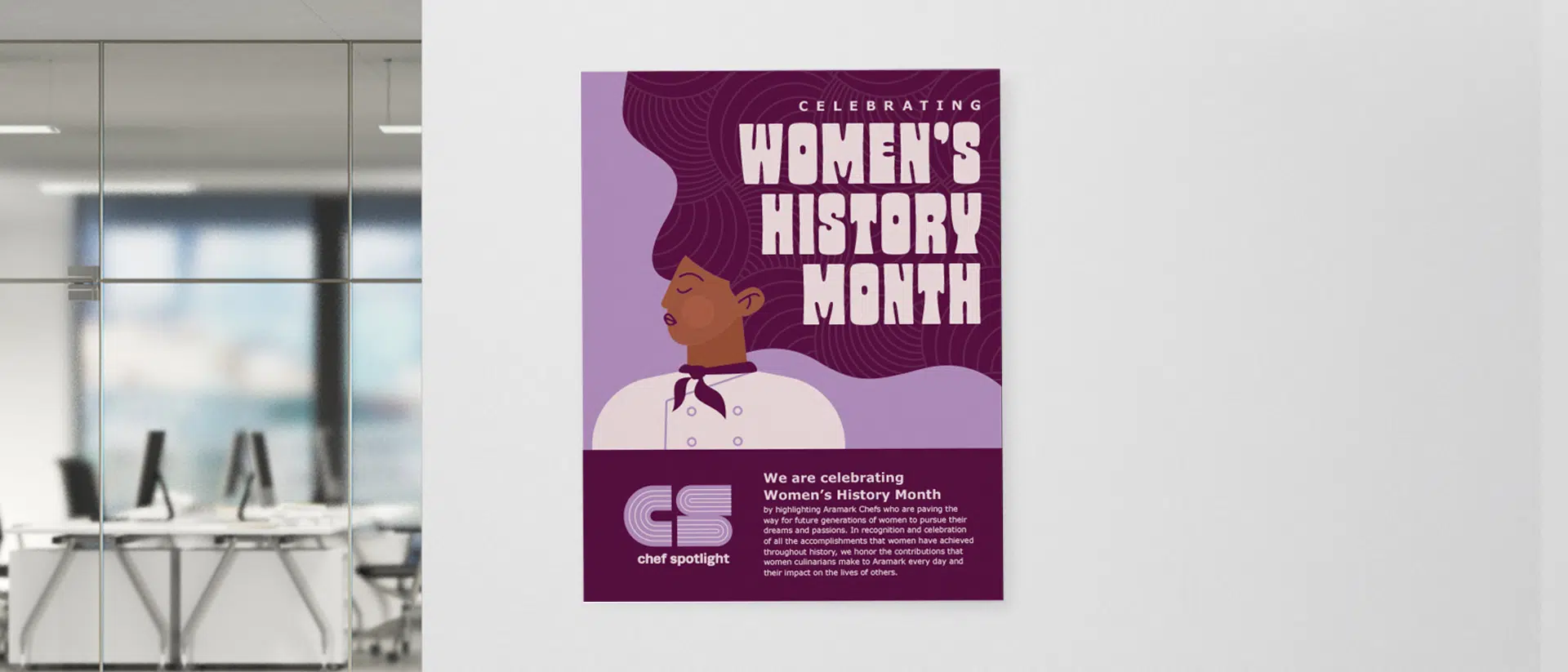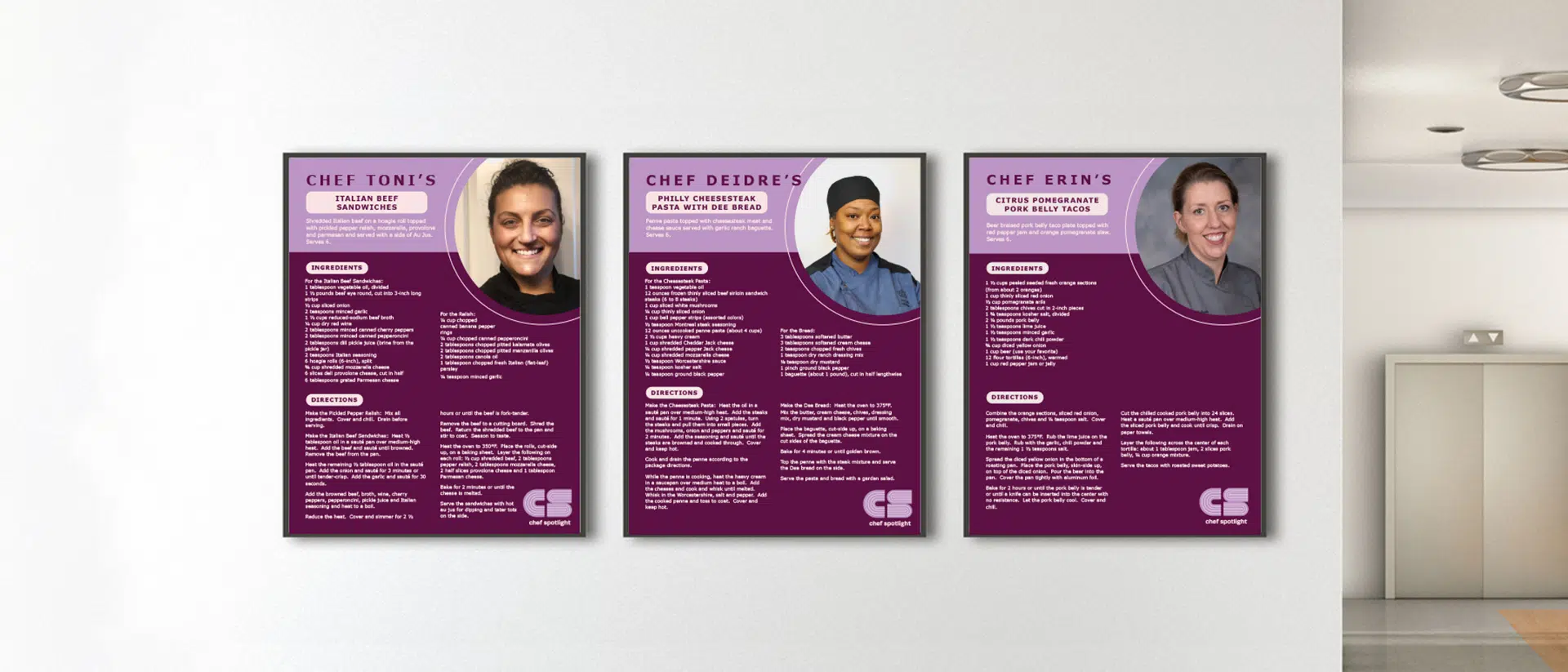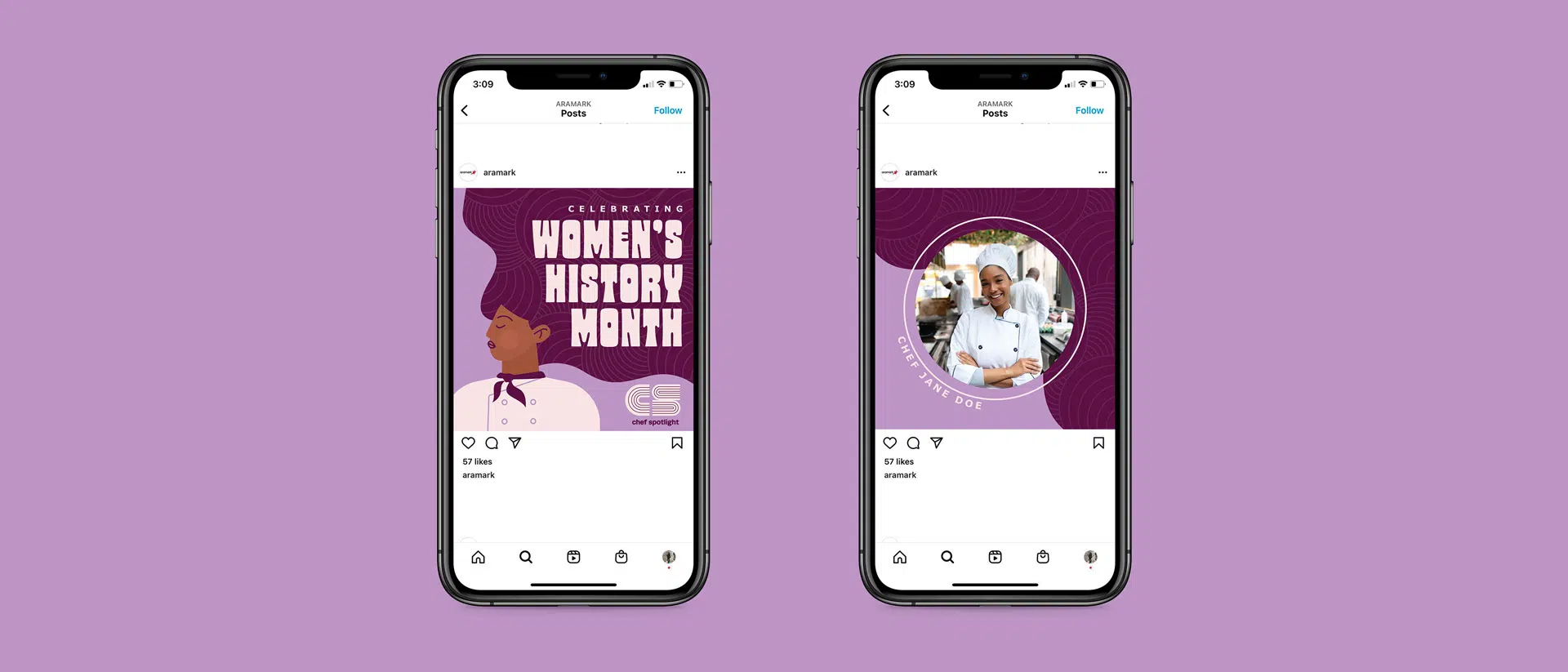 Serving up an inspiring Women's History Month campaign with Aramark.
As a certified Women's Business Enterprise, we especially love projects that highlight outstanding, ambitious women making a difference. So, when Aramark approached us wanting to celebrate Women's History Month through their Chef Spotlight series, we couldn't wait to cook up some stellar creative.
Working closely with Aramark's Empower Employee Resource Group, we developed posters, menus, social, and recipe cards highlighting their diverse group of women chefs and their delicious creations.
We can't wait to fire up our ovens and try all the flavorful recipes from the inspiring women at Aramark! Check them out for yourself on Aramark's website.
Need a big idea for your business? Have a question about working with us? We're always up for a fresh, new challenge. Drop us a line to get the conversation started.