News
Whats New
March 22nd, 2022
What do moose and an early 2000s rom com have to do with our new hires?
We're ecstatic to be adding two new creative minds to our team! Get to know Nicole Montalvo (copywriter) and Dan Altieri (digital art director) a little better with this Q&A: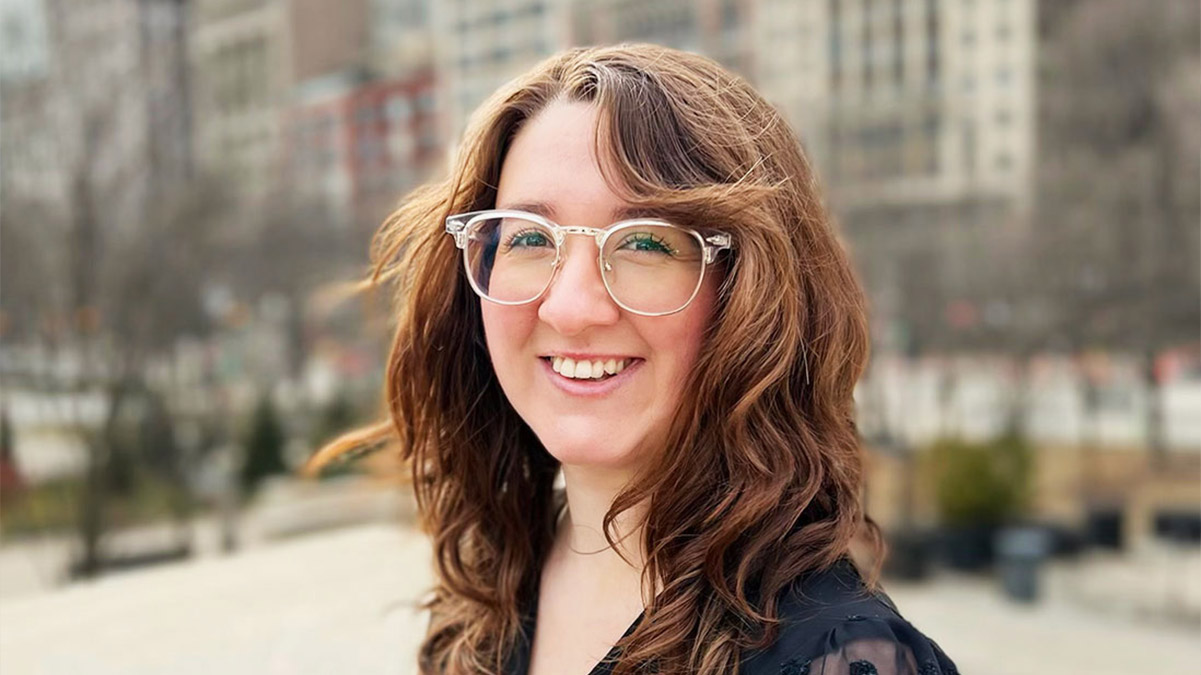 Nicole Montalvo Copywriter
Q: What got you interested in advertising?
A: I always knew I wanted to be a writer but wasn't sure what form that would take. As I was finishing up my bachelor's degree in creative writing, I tried out journalism, social media marketing, and then landed an internship with a small marketing agency that turned into a full-time copywriter position. I fell in love with the fast thinking, problem solving, and collaboration you get to be a part of in our world.
Q: What's your favorite way to start the workday?
A: With a giant cup of coffee. And soft lo-fi, instrumental music to get me in the right headspace.
Q: What's a completely irrational fear you have?
A: Moose. But it's only irrational because I live nowhere near them. Moose are enormous, intimidating animals!
Dan Altieri Digital Art Director
Q: What's your design superpower?
A: Curiosity. A constant urge to learn how things work and how they are created has allowed me to acquire a vast number of skillsets in an ever-evolving industry.
Q: What got you interested in advertising?
A: Growing up, it was a combination of always breaking down the thought behind commercials and a high school girlfriend who watched What Women Want (which takes place in an ad agency) on repeat.
Q: What would be the title of your autobiography?
A: Win Some, Lose Most, but Always with a Smile. Whenever I find myself sharing stories, no matter how unfortunate, they always end in laughter.
Need a big idea for your business? Have a question about working with us? We're always up for a fresh, new challenge. Drop us a line to get the conversation started.