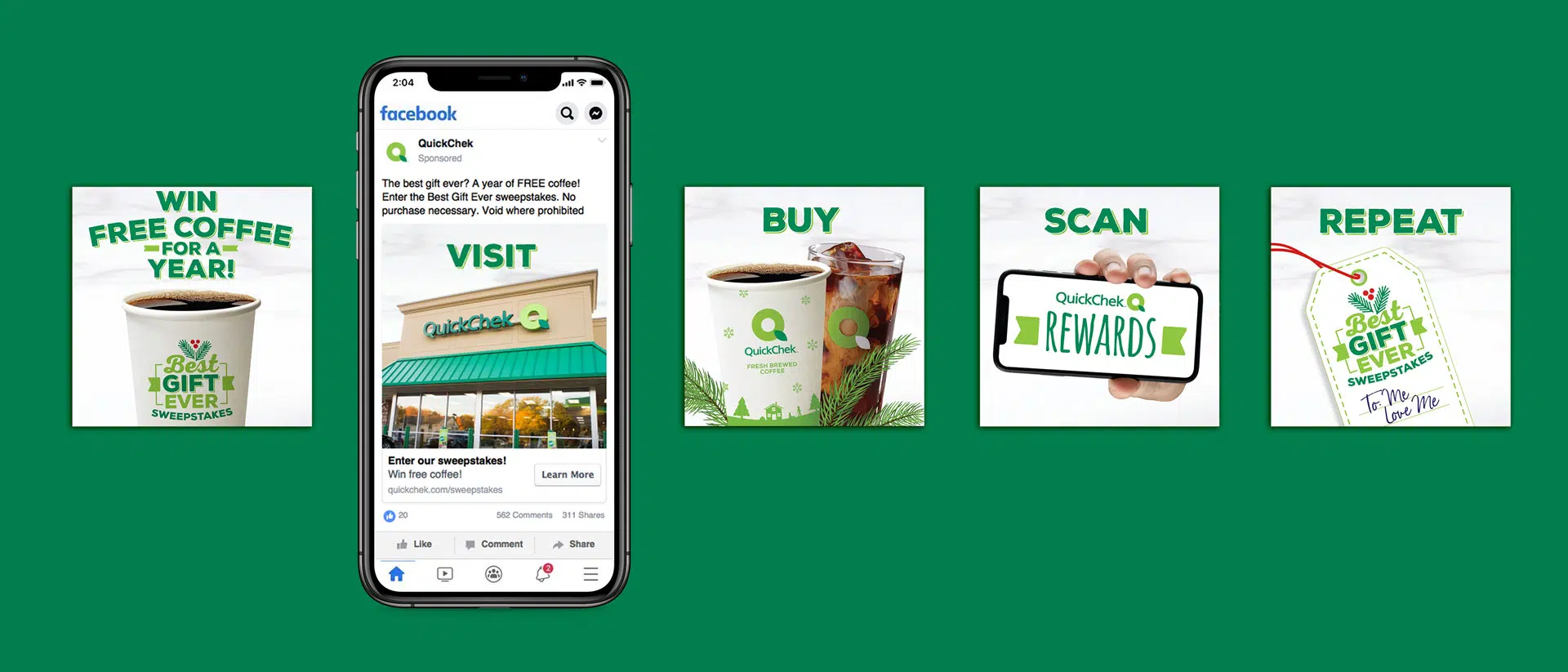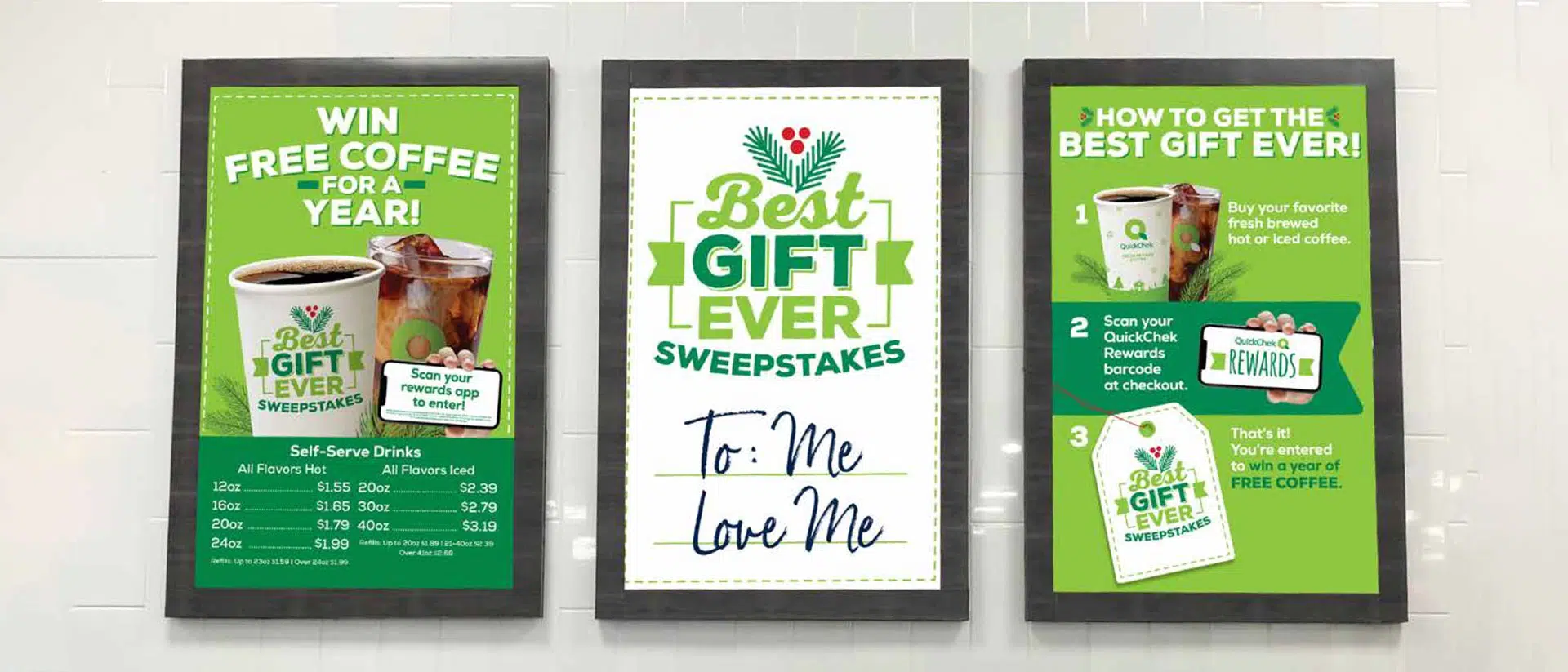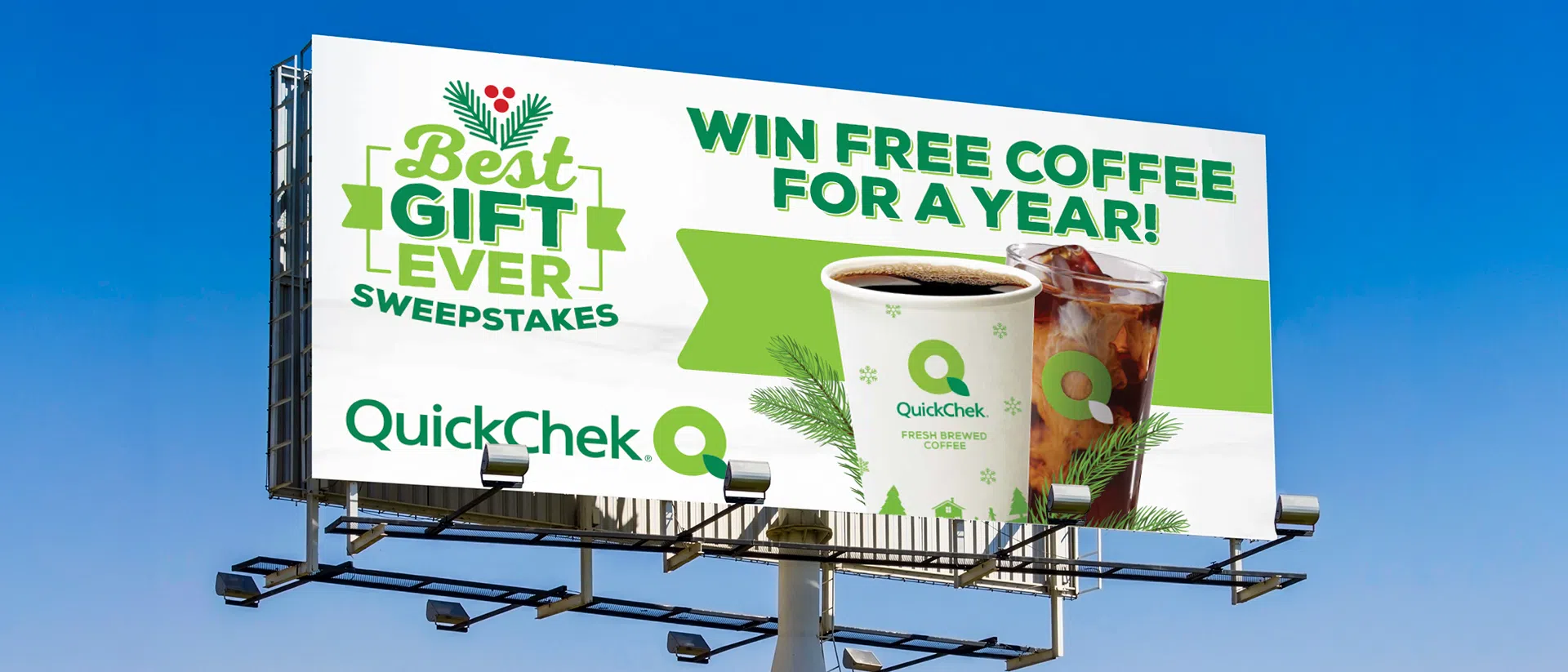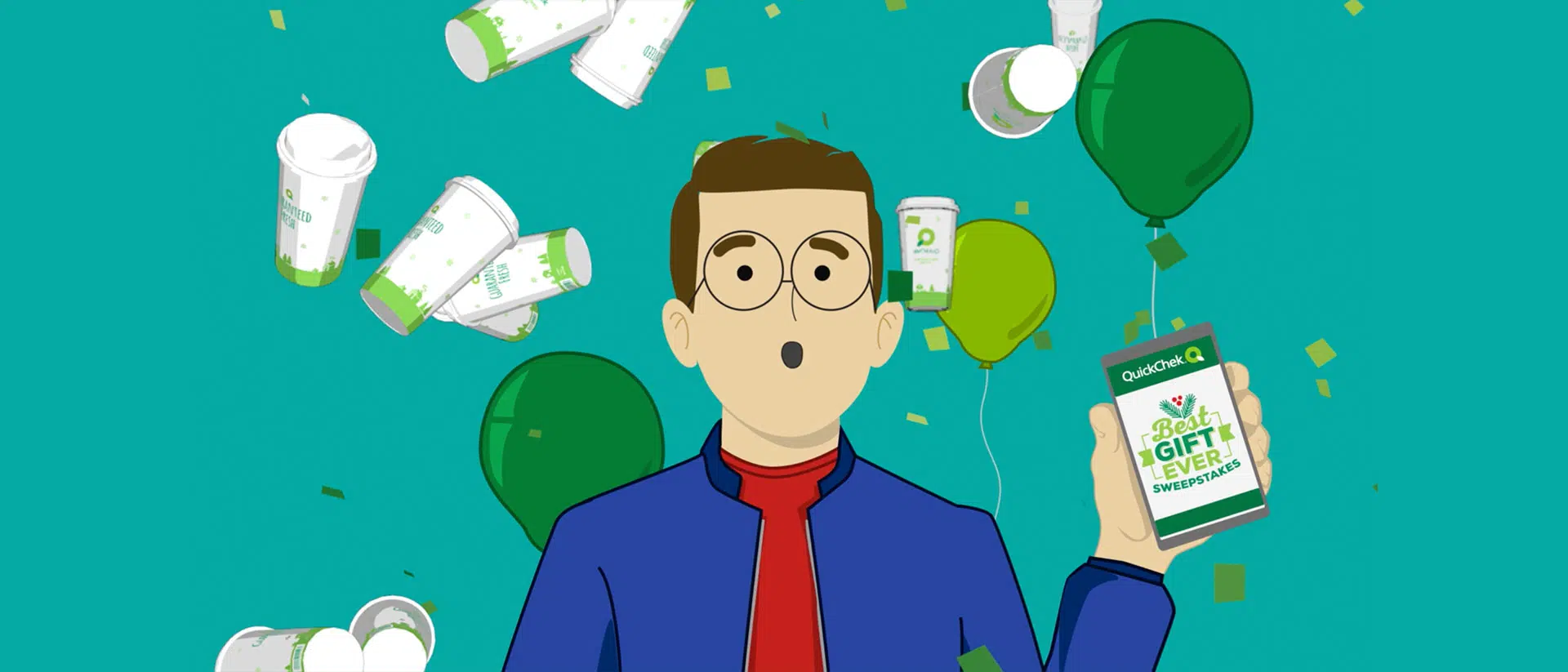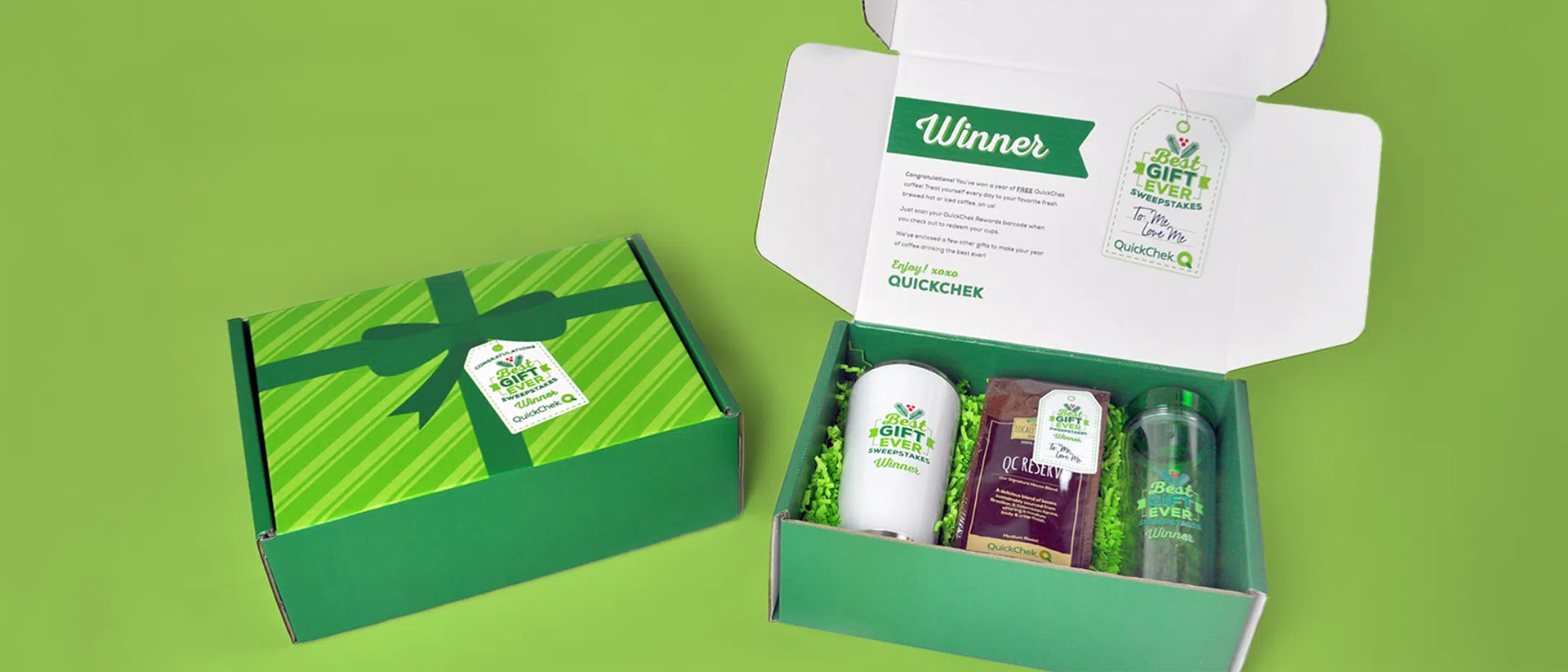 Making every day awesome with the best gift ever.
After a year like 2020, everyone needed something to get excited about. This is especially true at QuickChek, where teammates and customers alike have been stepping up to serve their communities with tenacity, resilience, and kindness.
In December, we launched our first-ever sweepstakes on the new QC mobile app, offering one lucky coffee lover from each of QuickChek's stores the chance to win free coffee for a year—AKA, the best gift ever.
The campaign was a success in every way. Coffee sales are up. App utilization is up. Morale is up. And every day, hundreds of lucky QuickChekers have a free cup of coffee to look forward to when they wake up. This really is the best gift ever.
Need a big idea for your business? Have a question about working with us? We're always up for a fresh, new challenge. Drop us a line to get the conversation started.