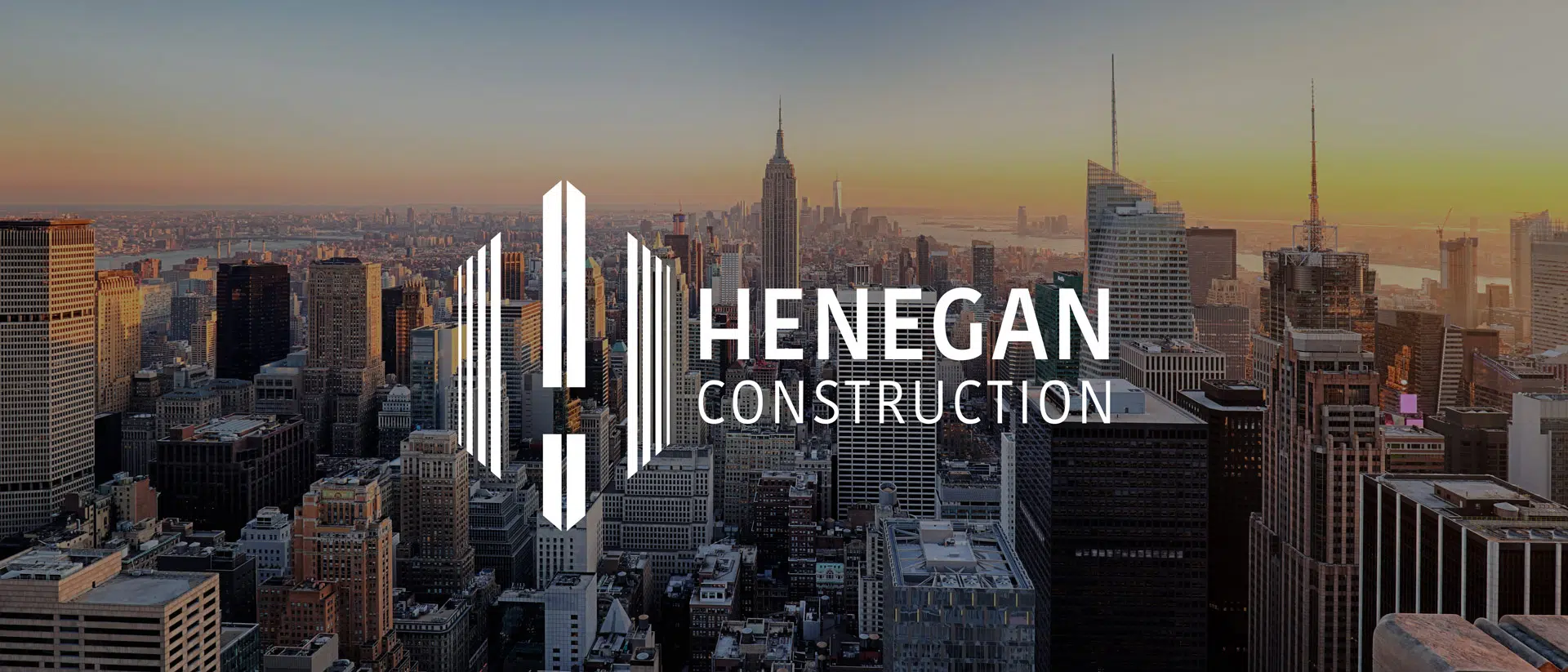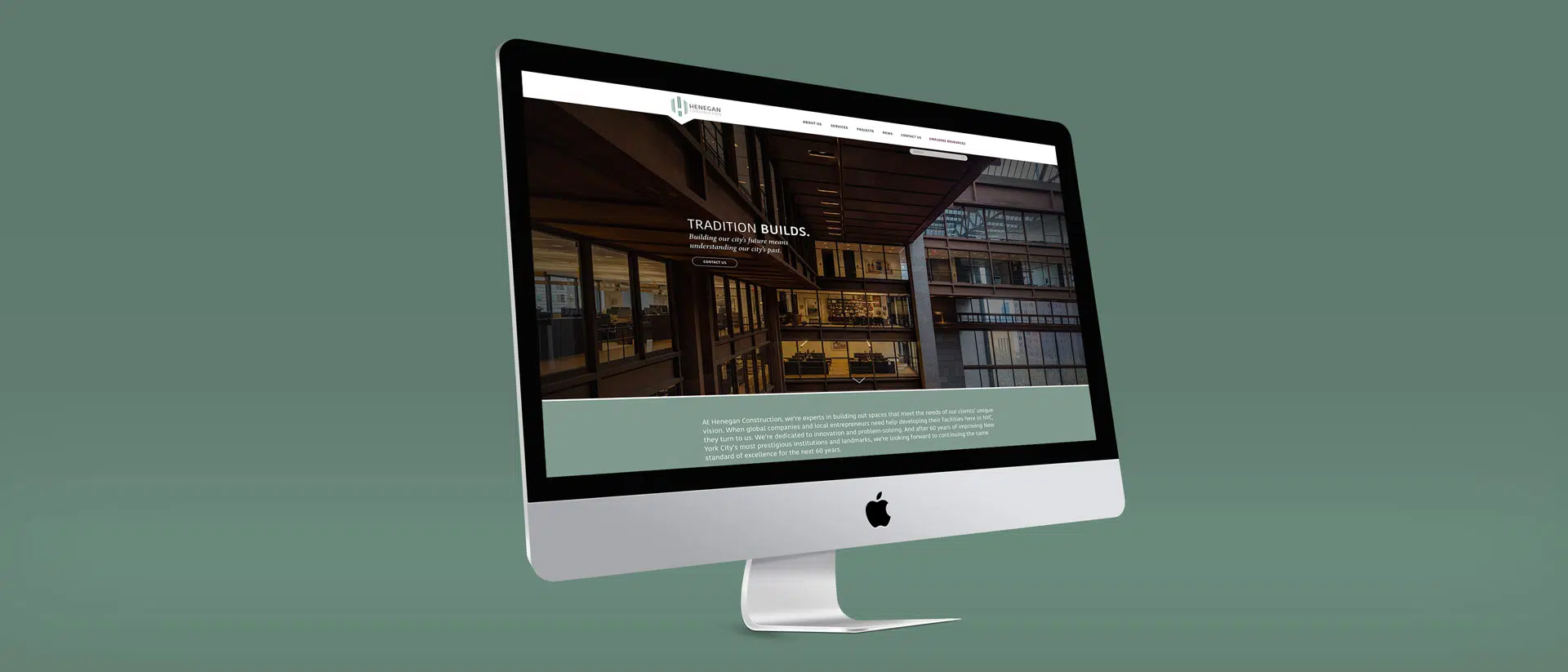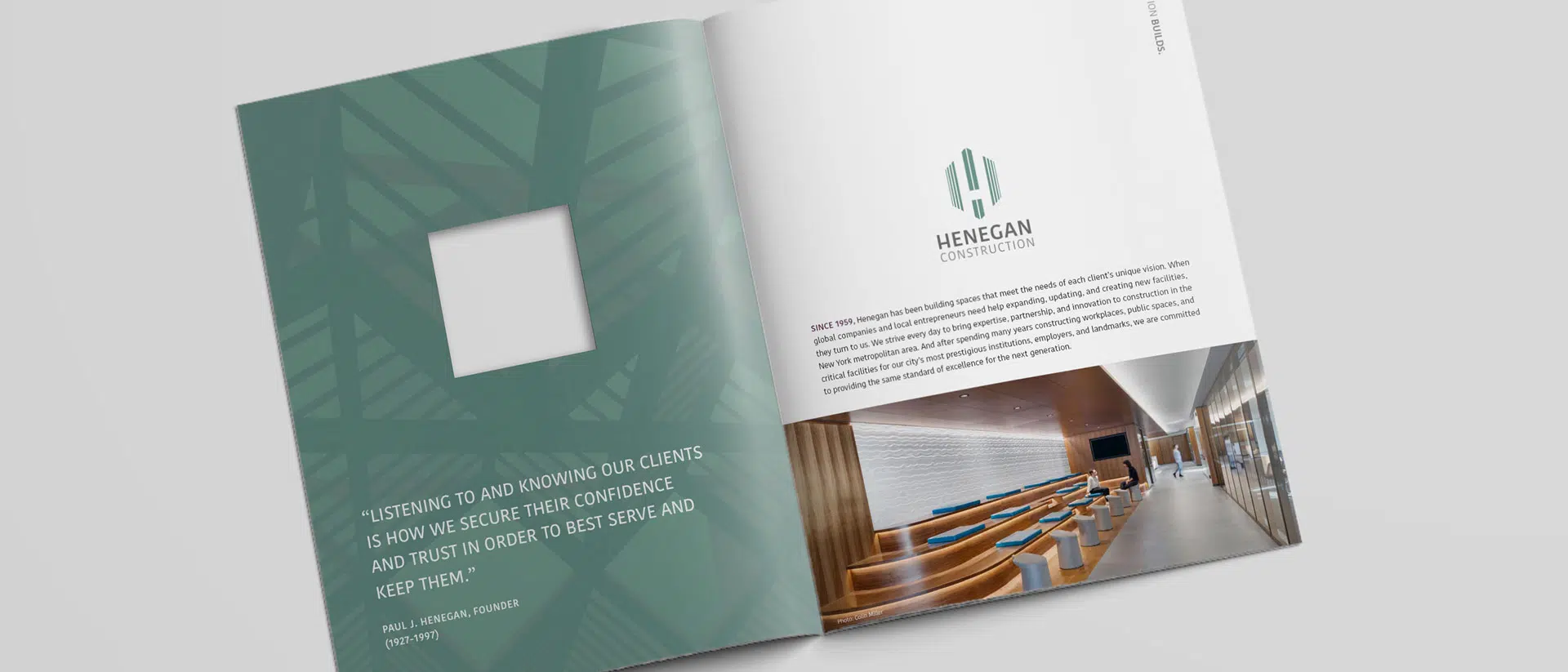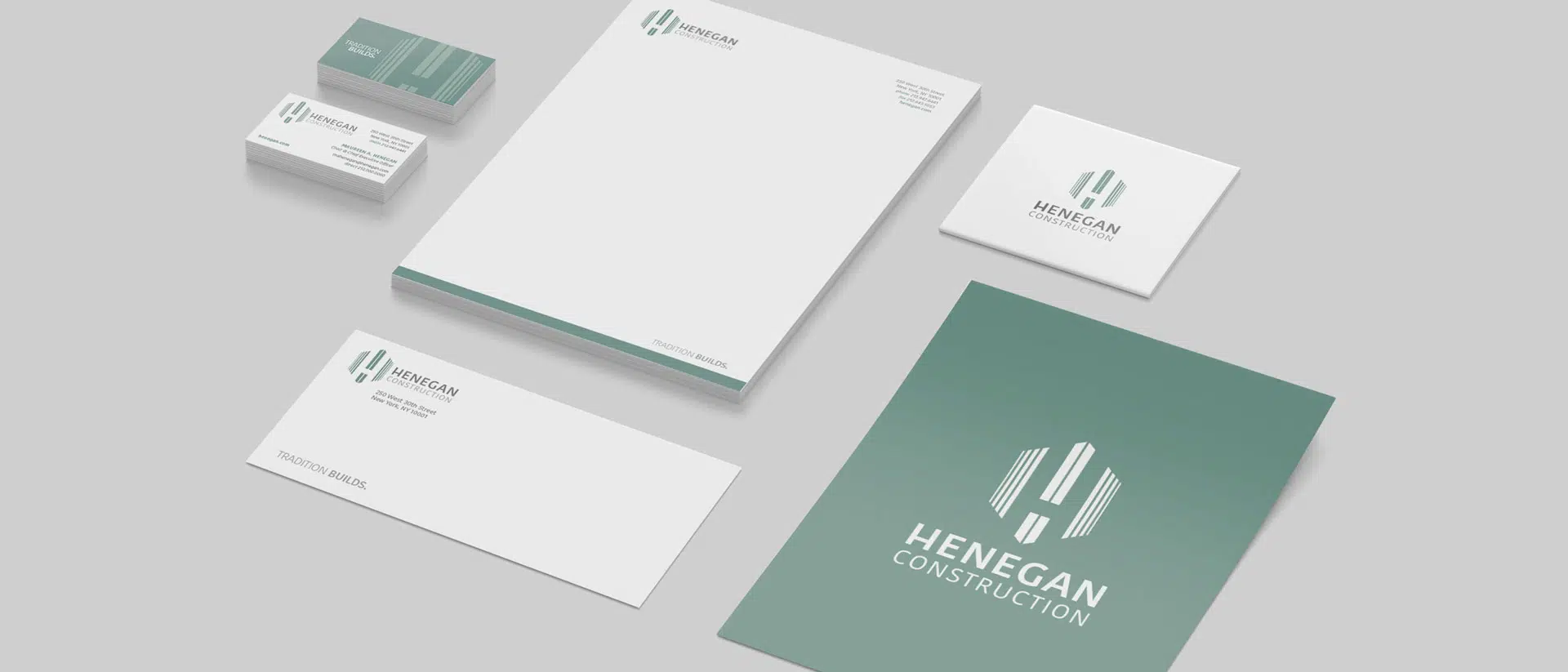 Building a New Brand for a Landmark Construction Company
For over 60 years, family-owned Henegan Construction has been building out spaces within landmarks and institutions across all of NYC—places like the Ford Foundation, Morgan Stanley, Tory Burch and a whole host of global financial giants. So when they came to us with a request to update, evolve and reposition their brand for the future, we knew it had to be "Tradition Builds." Because it's precisely Henegan's rich understanding of NYC history that enables them to build its future. And now, with the help of the Munroe team, they've got a fresh new brand, website and comprehensive suite of marketing and sales support materials to help them do it.
Need a big idea for your business? Have a question about working with us? We're always up for a fresh, new challenge. Drop us a line to get the conversation started.