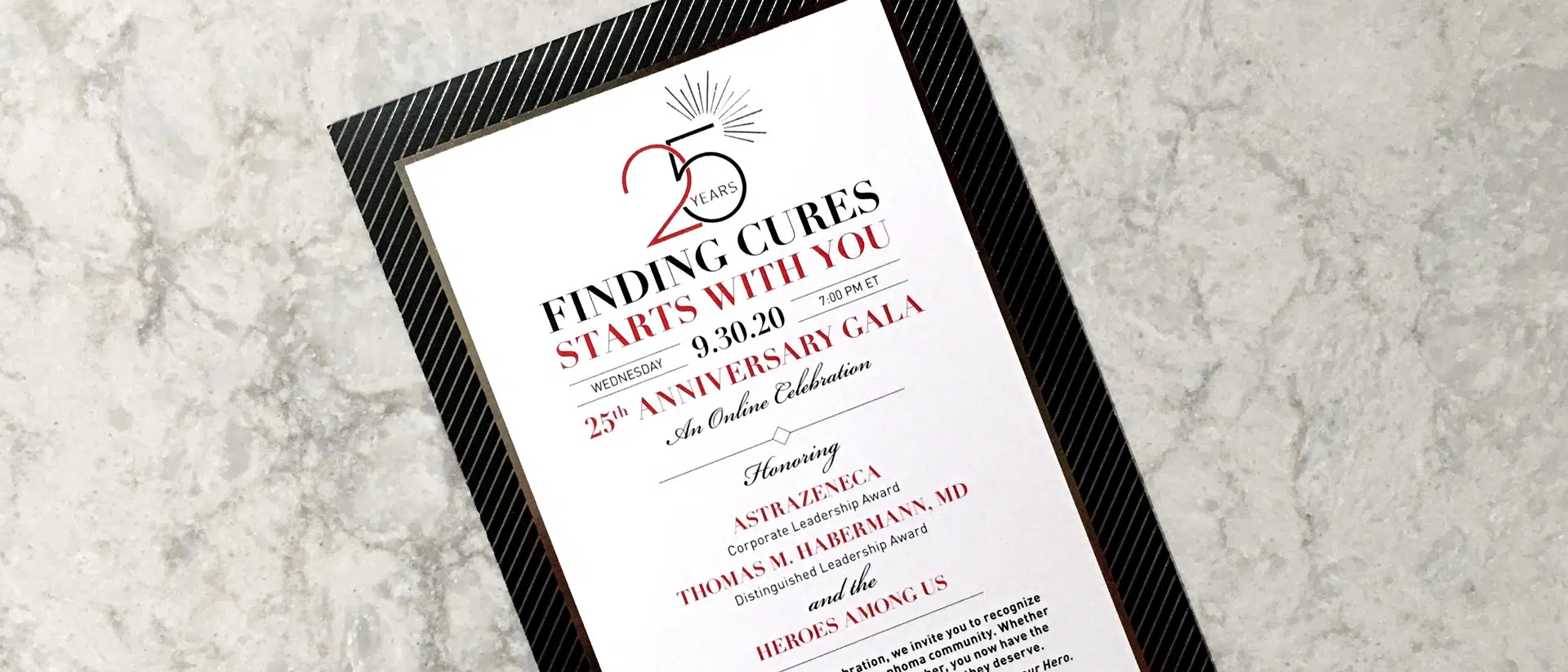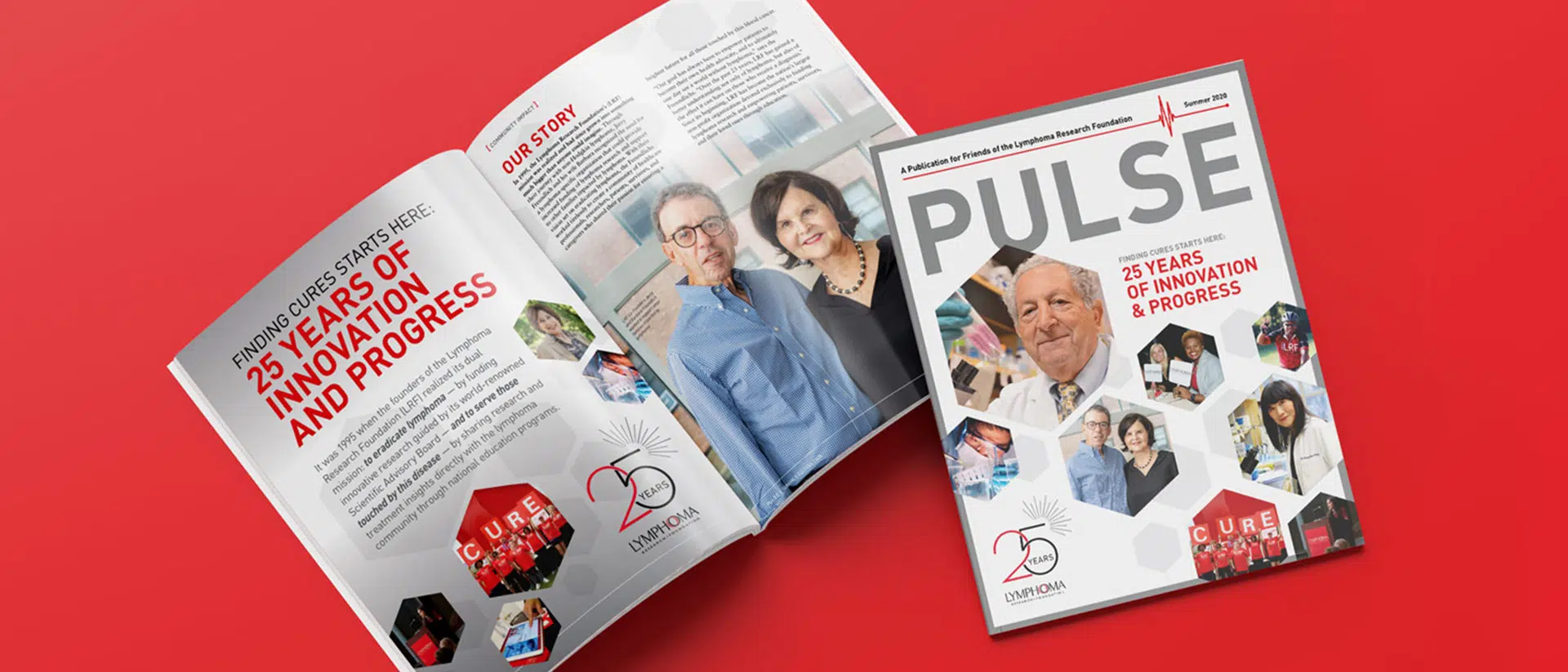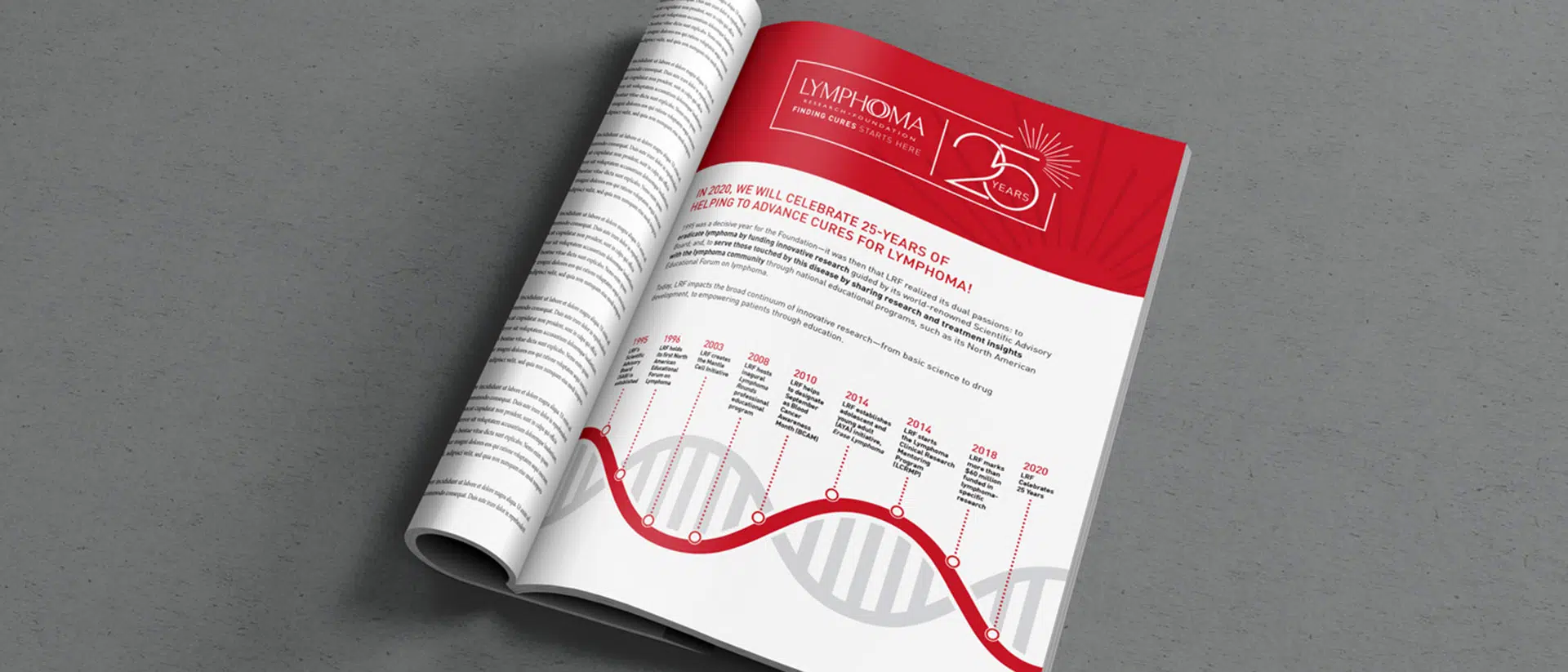 Celebrating 25 Years of Progress in the Fight Against Lymphoma
We love all of our clients, but some clients fill us with so much pride and admiration, it's hard to put into words. That's why we are beyond honored to work with Lymphoma Research Foundation. Their mission—to eradicate lymphoma and serve those touched by this disease—is inspirational in every way. So when the team at LRF asked us to help them celebrate their 25th anniversary in the midst of a global pandemic, we knew that we had to pull out all the stops and  highlight LRF's 25 years of innovation and progress, showcasing how their important work has helped to advance cures for Lymphoma. While this year's gala may have been virtual, their impact is as real as ever. And we are so proud to be on their team.
Need a big idea for your business? Have a question about working with us? We're always up for a fresh, new challenge. Drop us a line to get the conversation started.