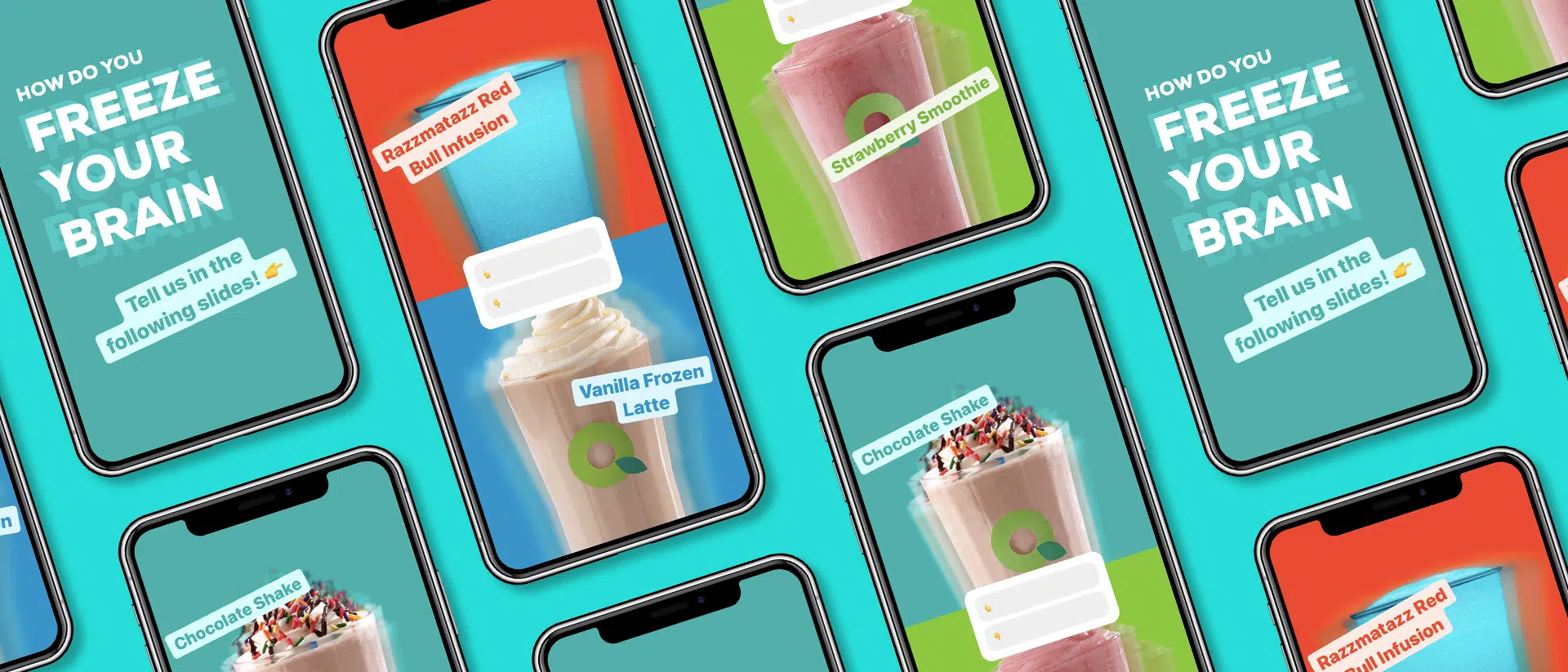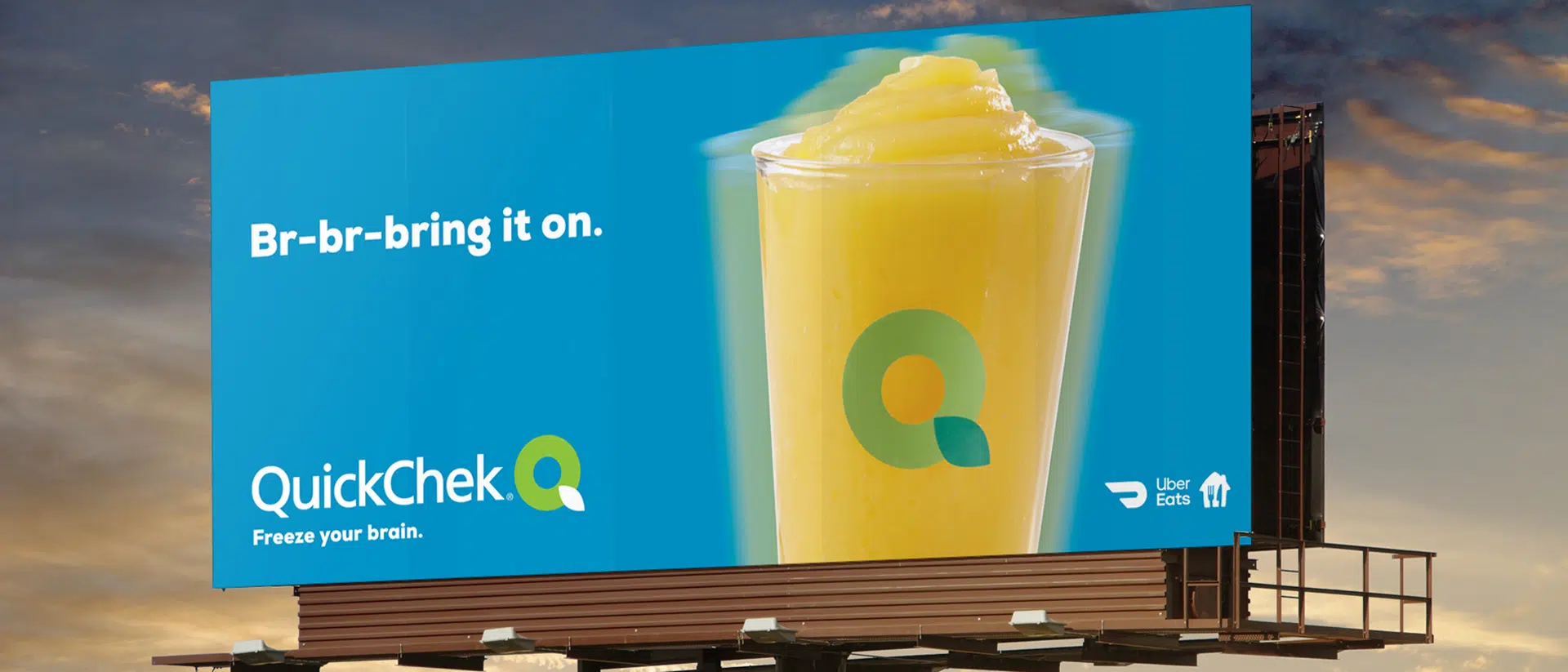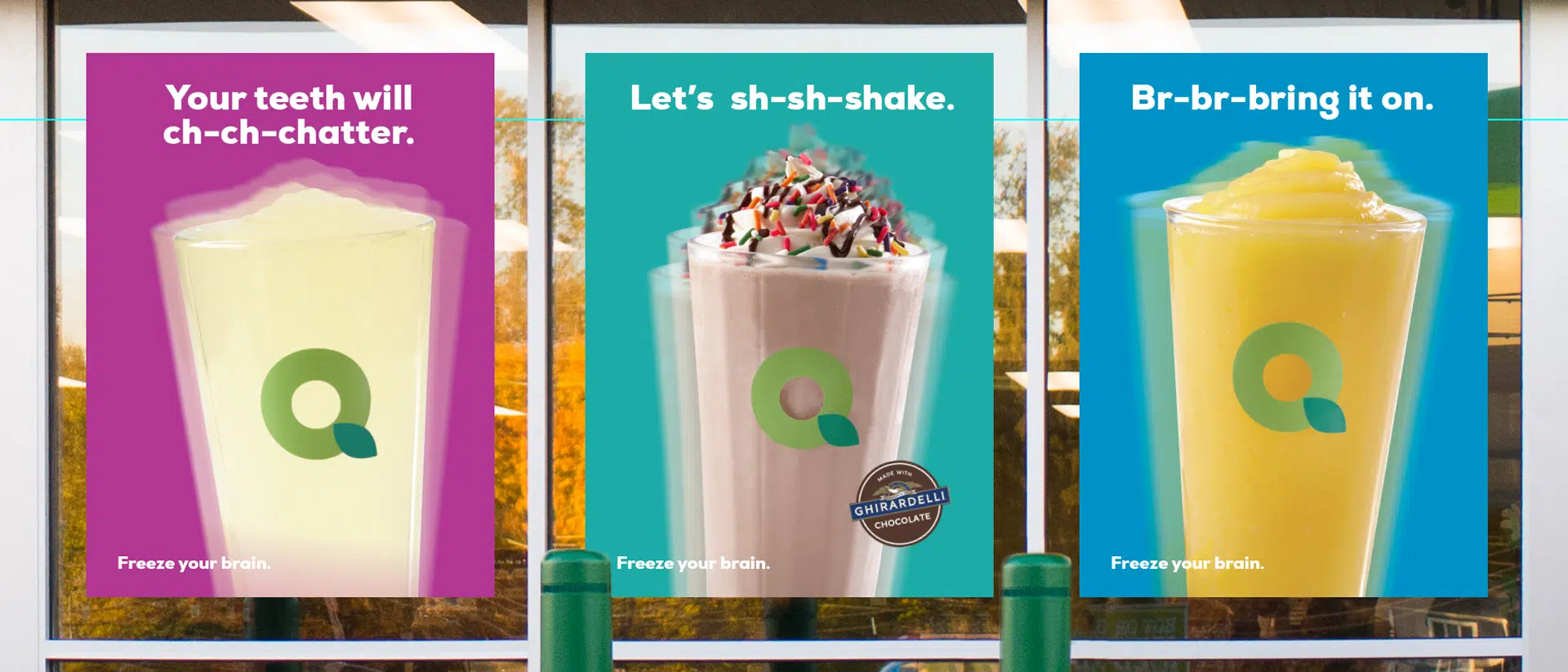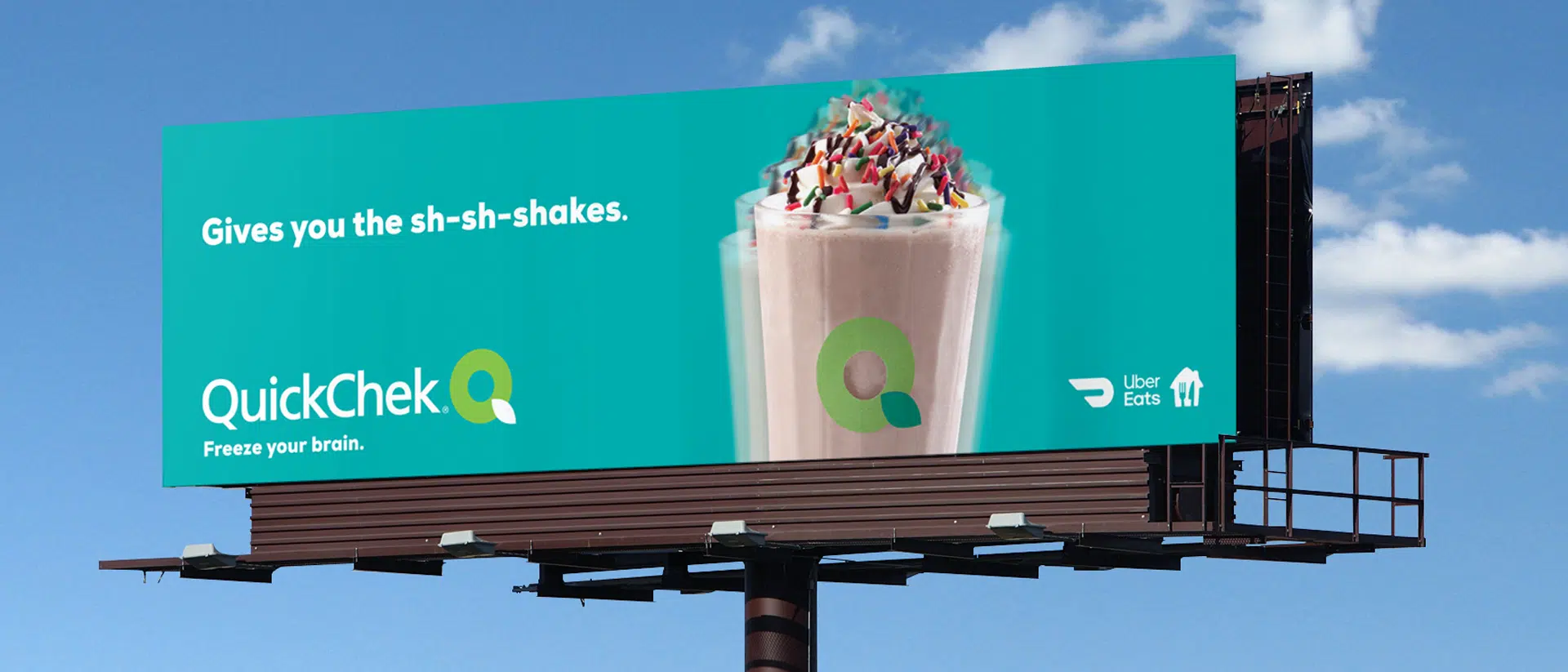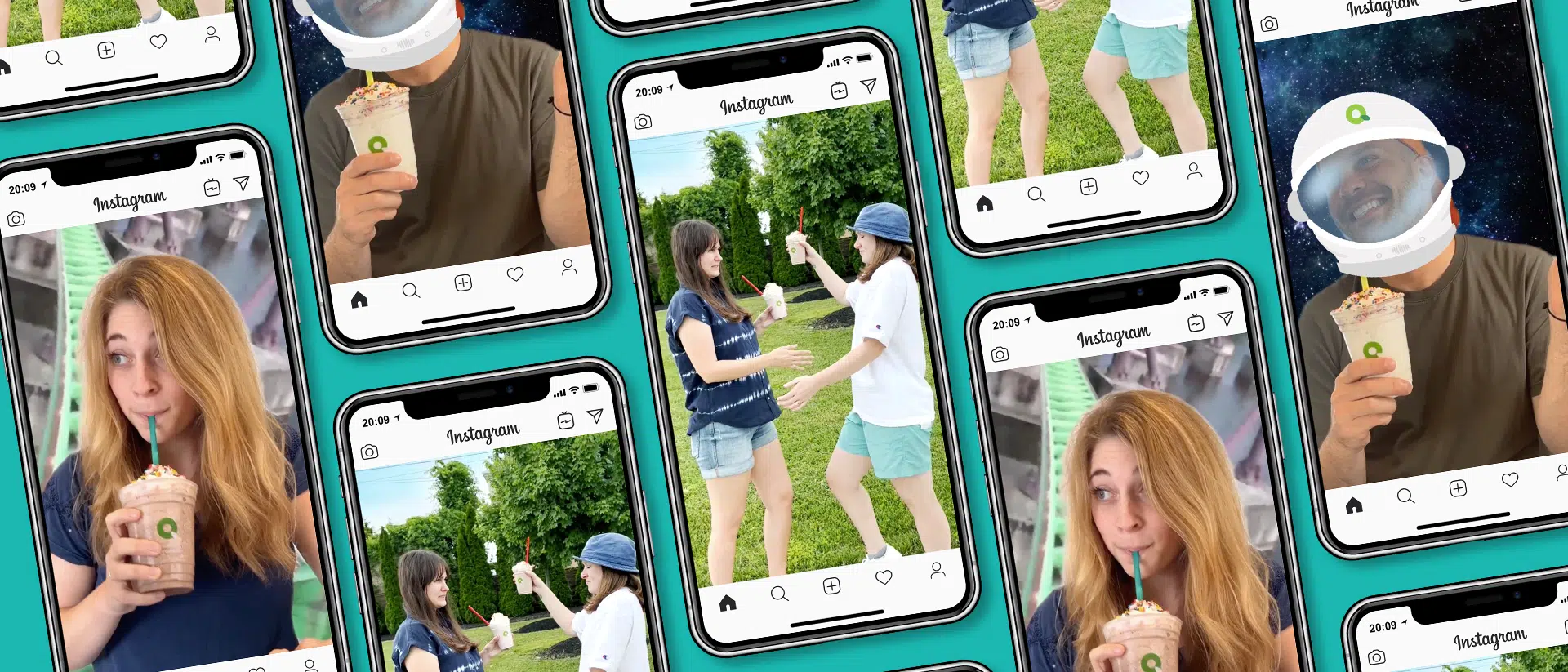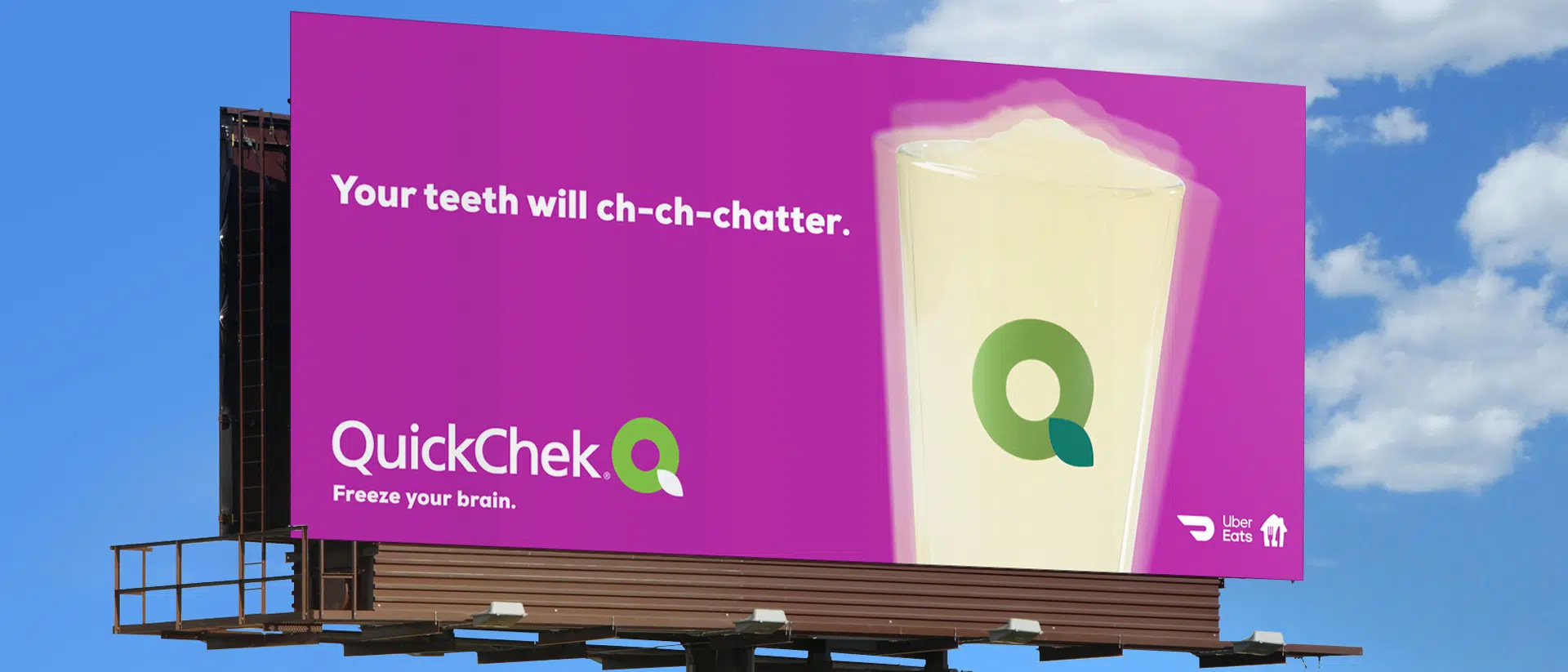 Q&A: Freeze Your Brain QuickChek Campaign
The 2022 Summer Frozen Drinks campaign for QuickChek Convenience Stores was refreshingly different. We sat down with one of the lead creatives on the project to talk about how it came to be and what made it so unique.

Q: What was the inspiration behind the concept idea?
A: Victoria Wischerth, Senior Art Director: 
QuickChek came to us wanting to be known as the destination for frozen drinks for summer 2022. In our brainstorming, we worked to figure out a way to communicate "destination" in a different way.
As we all brainstormed, our Art Director Mike Cavallaro riffed, "It gives you the ch-ch-chills." From there, we all started thinking about how we could play up the sensation of a brain freeze, creatively. "Freeze Your Brain" became the central idea for the whole campaign, and we expressed it creatively with a series of billboards using different lines like "Gives you the sh-sh-shakes" and "The ch-ch-chatter around town."

Q: Tell me about the Make Everything Cooler social tie-in.
A: "Make Everything Cooler" started as its own idea for the overall campaign. But as we learned that the campaign was going to extend beyond the core summer months, we knew we needed a solution that allowed us to update the messaging on digital and social to keep it relevant, but which also worked with the Freeze Your Brain campaign elements already in market. The double meaning of Make Everything Cooler gave us this great opportunity to connect the two and extend the campaign while continuing to make it super fun.
For social, we thought it would be funny if we made "freeze your brain" mean more than just "cool off when it's hot" and instead made it represent stopping the world in an awkward, anxious or unfortunate moment and making everything better, or cooler. Like in one of our videos, the situation is, "Did I just call my boss… mom?" It plays into how when an awkward moment happens, it's easy to overthink it or be anxious. What if you could turn your brain off a little bit – essentially freeze your brain – and feel better? What if you could give yourself a treat and make your day better?

Q: What made this campaign different from past campaigns for this client?
A: What made it unique was really just the way we approached it. It was just a little bit bolder, little bit fresher, and more playful. We really wanted the campaign to stand out and breakthrough – especially as the post-Covid world was opening up more and more every day.

Q: What was the client's response?
A: They loved it!  And as they started to see how it could be blown out across all their channels – like social, digital, radio, video and more – they got even more excited.
The client laughed out loud when we presented one of the awkward moment videos because she could totally relate to it. We all could. That's why it worked!
Need a big idea for your business? Have a question about working with us? We're always up for a fresh, new challenge. Drop us a line to get the conversation started.