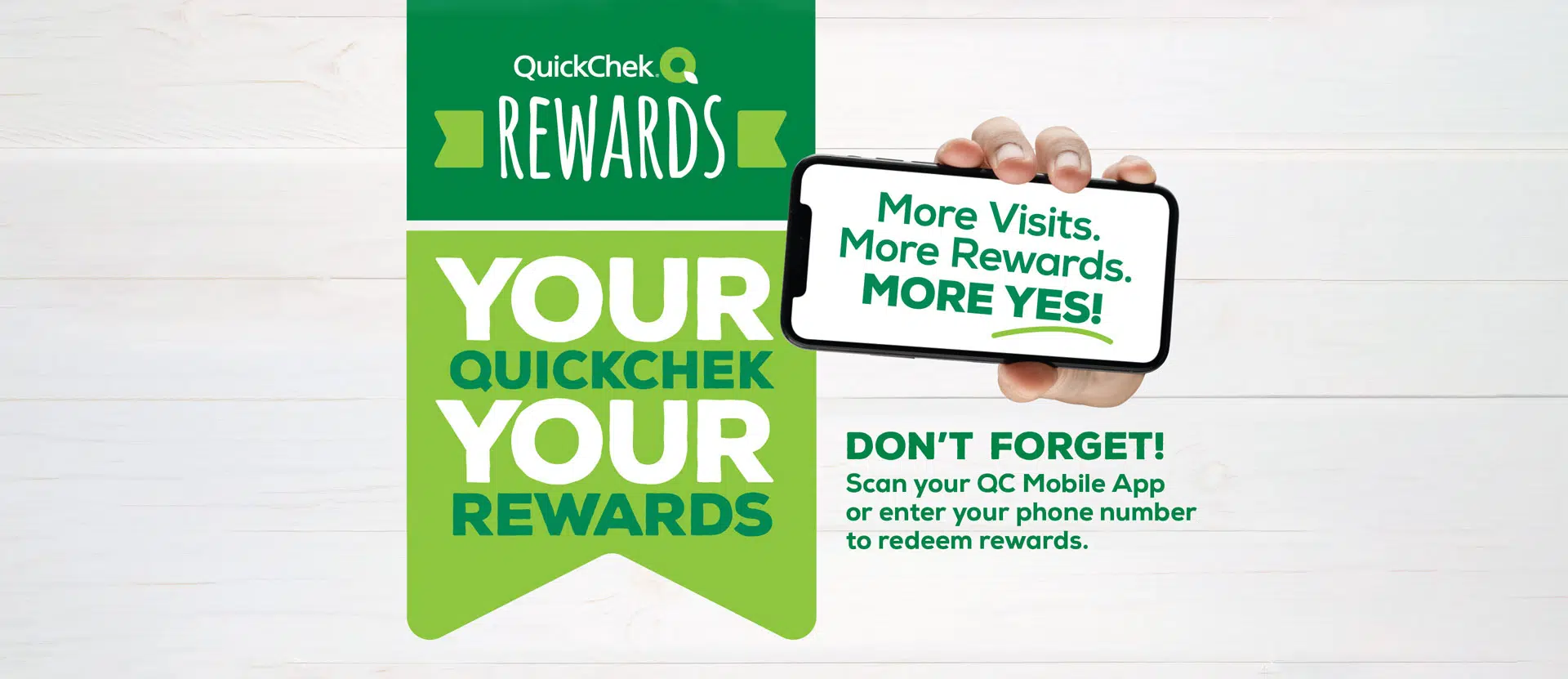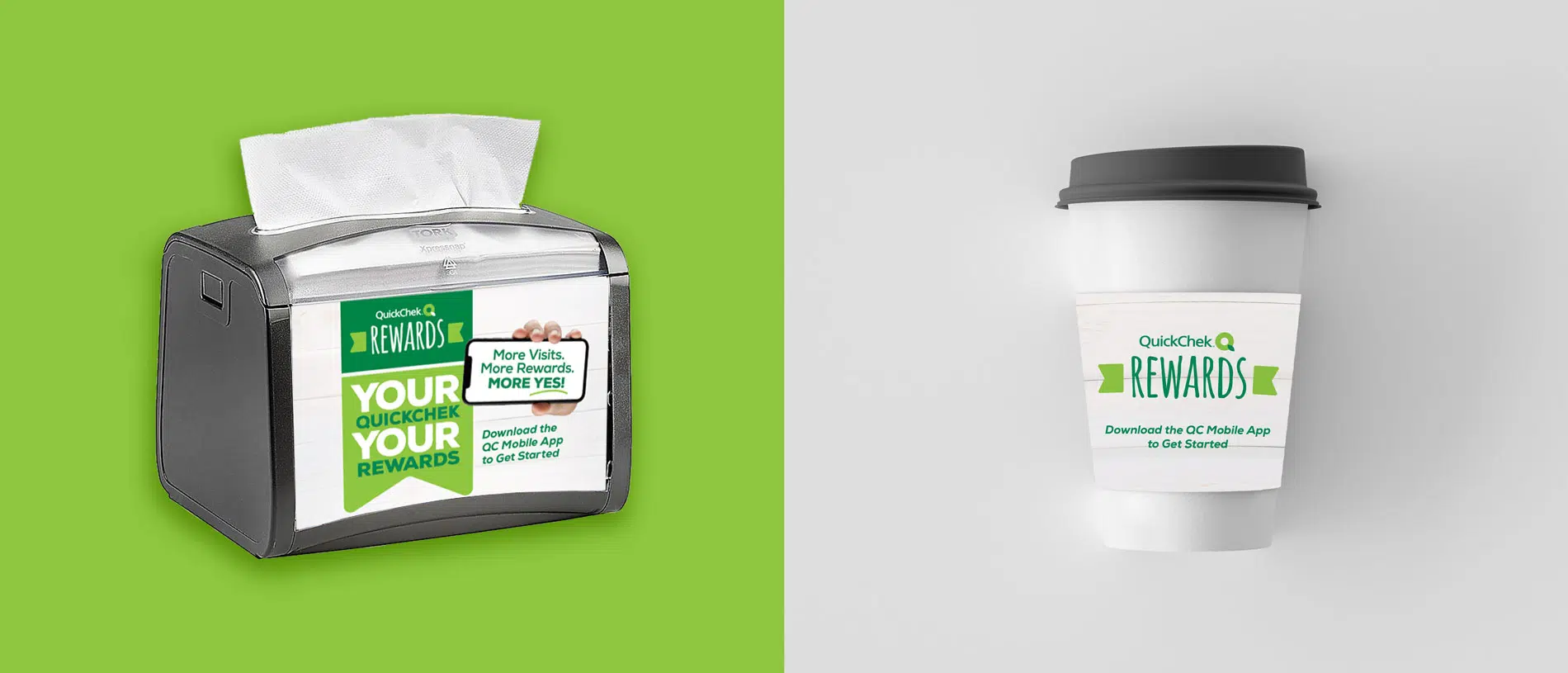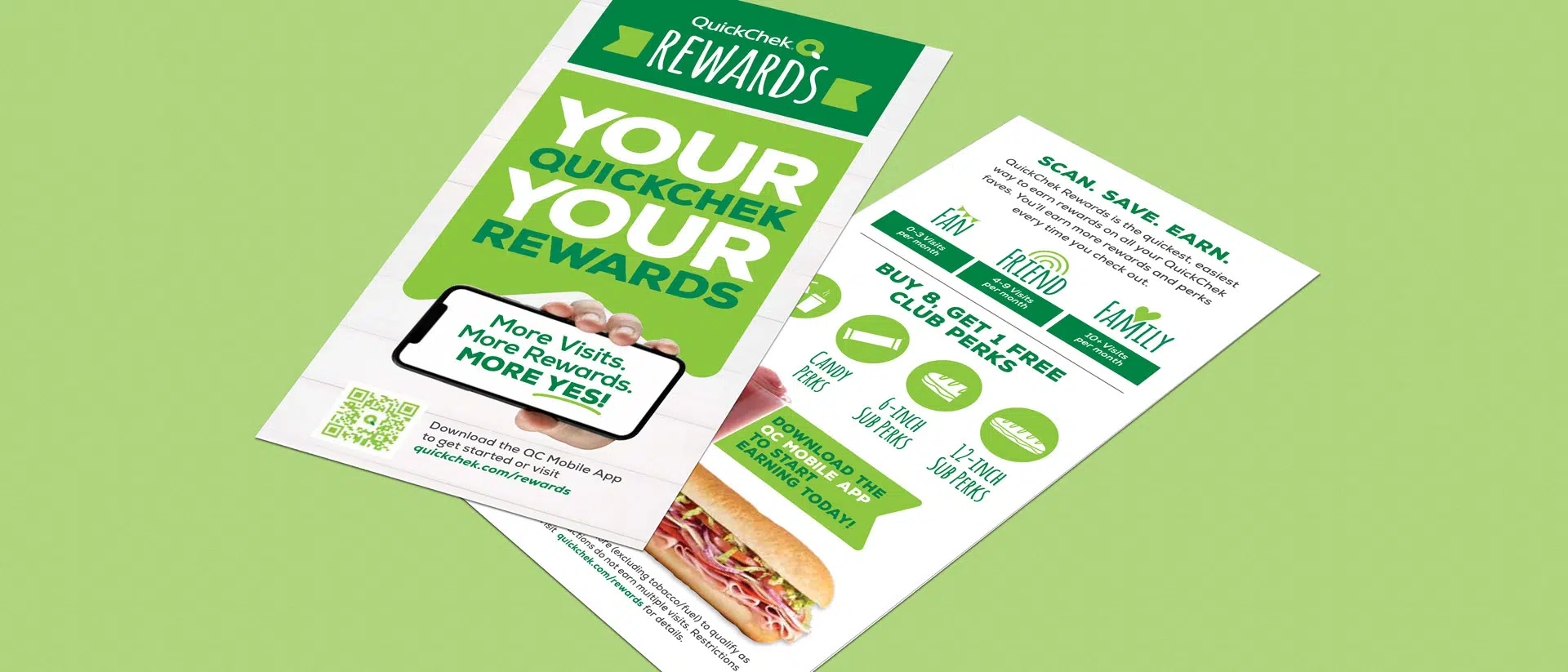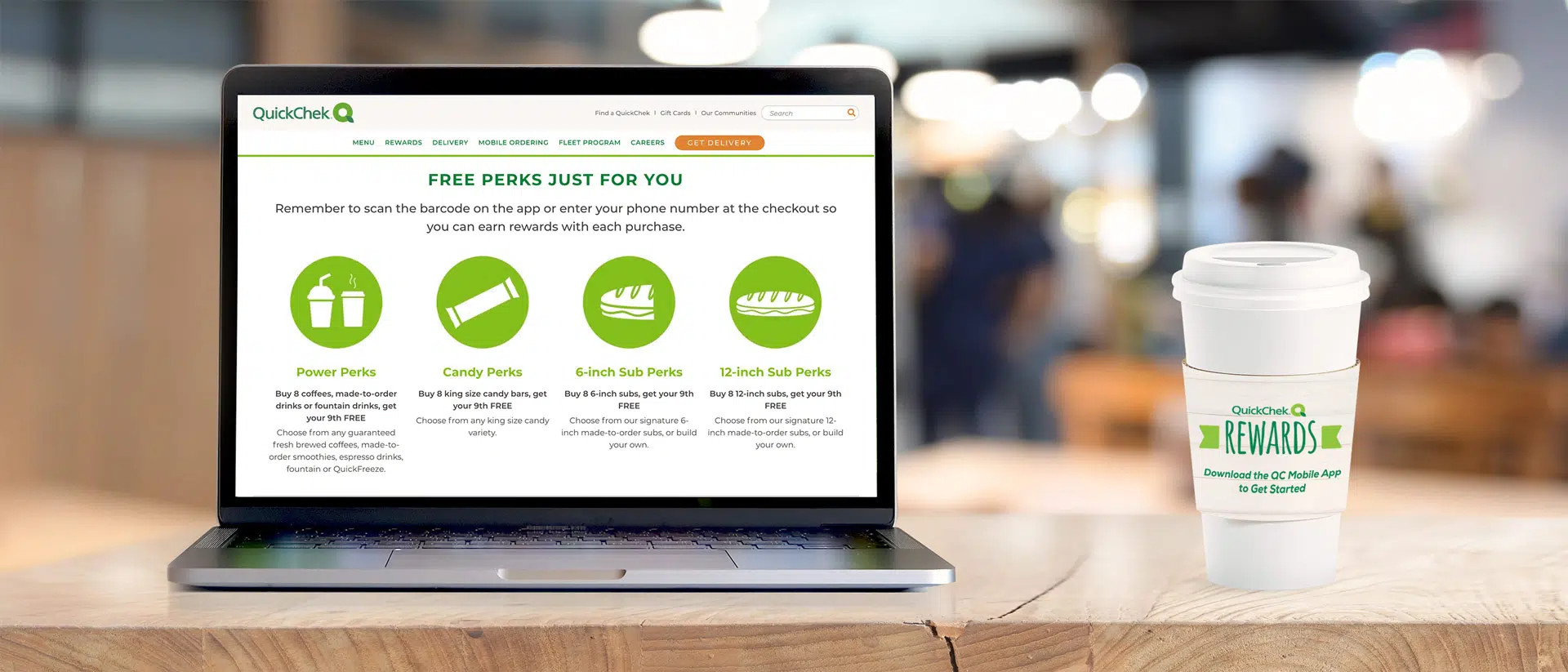 QuickChek Rewards: The Easiest Way to Get Your Faves for Free
Everyone loves free stuff. So when QuickChek asked if we would help launch an app-based rewards program where customers could have five (or more!) ways to get free stuff, we didn't hesitate to say, "Heck yeah, we're in!" Working in close partnership with leading app developer Paytronix, we led the branding and creative development of the mobile app, web-based application and accounts, personalized automated email platform, in-store signage, internal training materials and integrated promotional campaign. Officially launched Labor Day weekend, the program was recognized as the Best New Loyalty Program by October.
If you live, work or play near a QuickChek, you should definitely download the app and check it out—there's free stuff in it for you!
Need a big idea for your business? Have a question about working with us? We're always up for a fresh, new challenge. Drop us a line to get the conversation started.