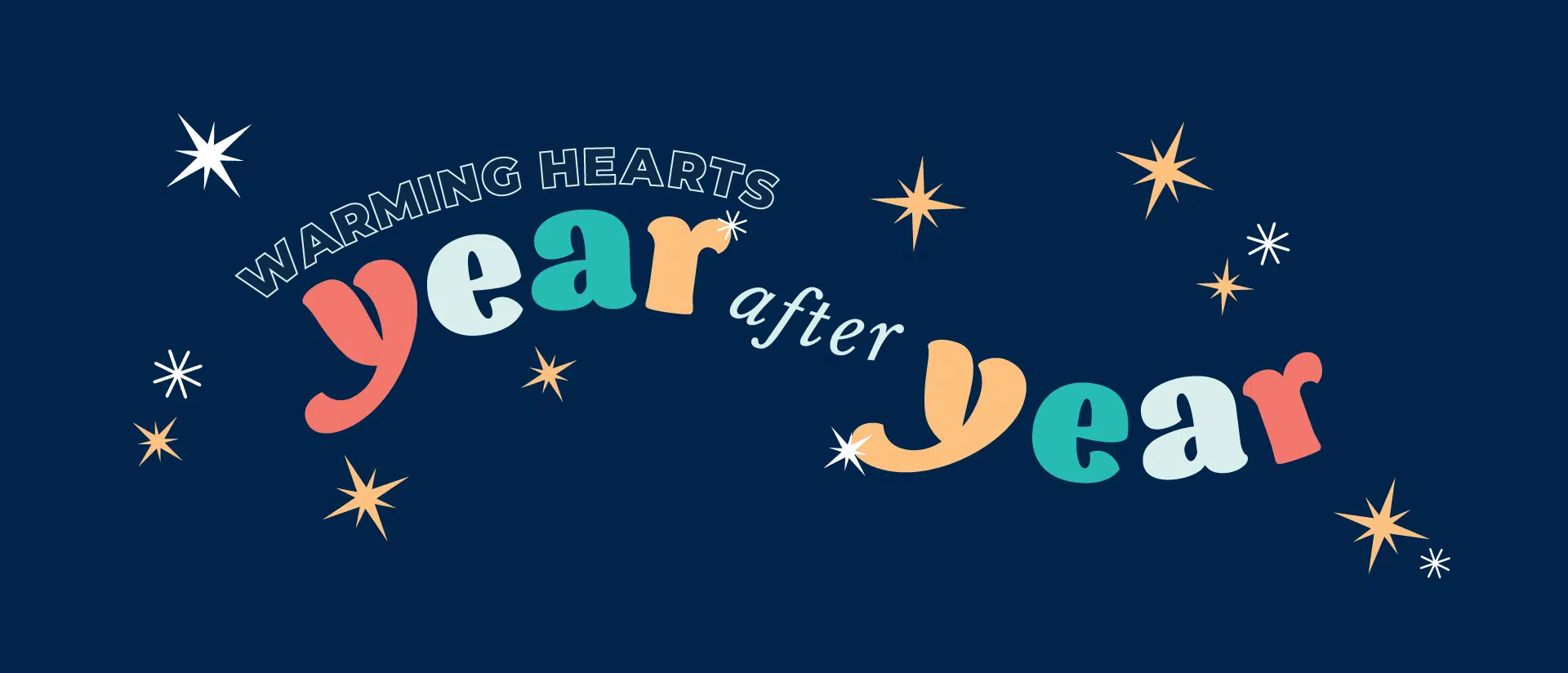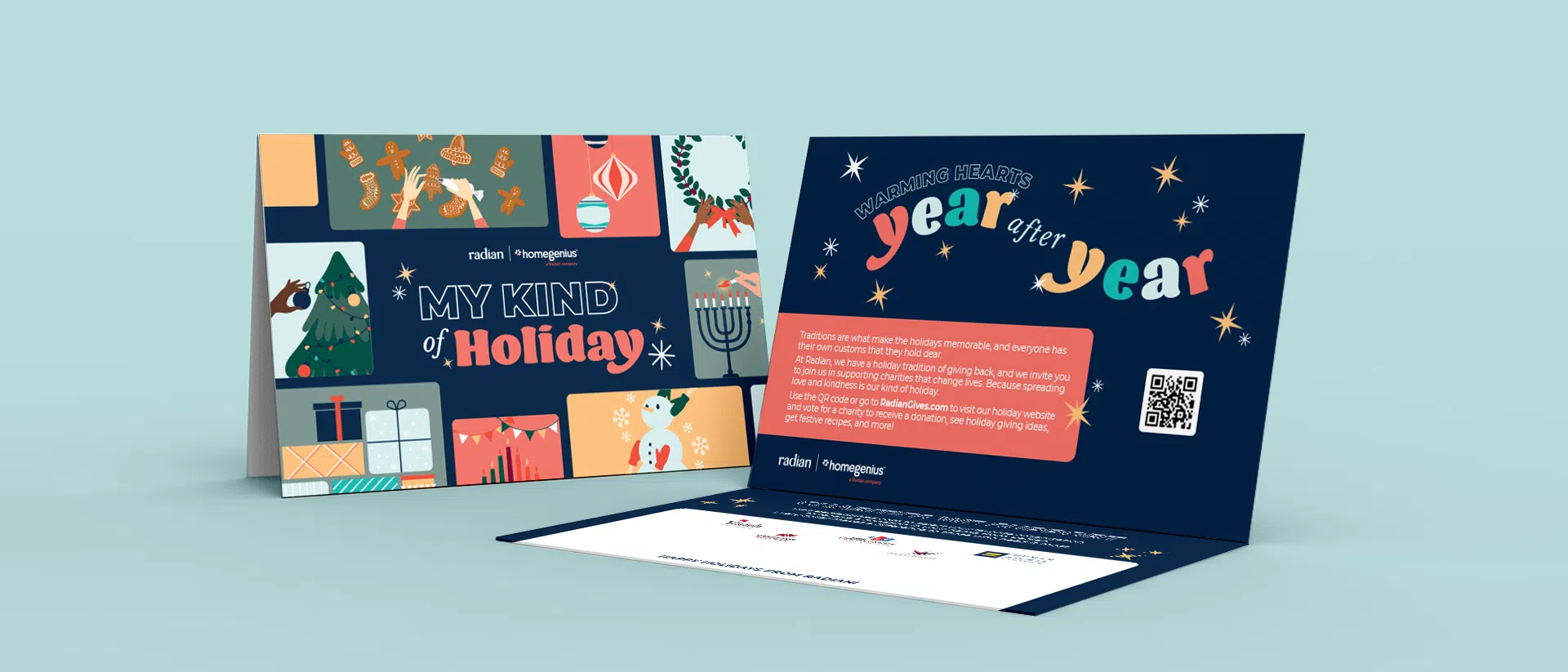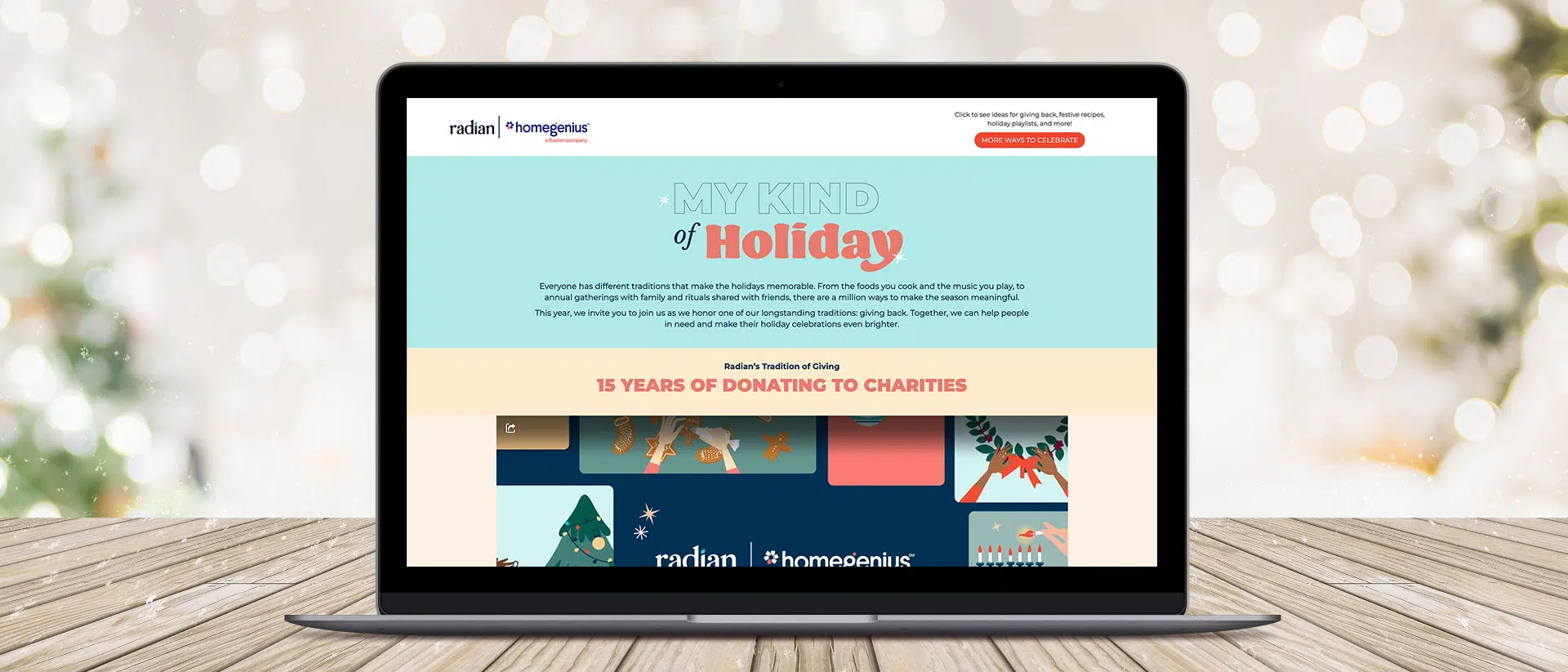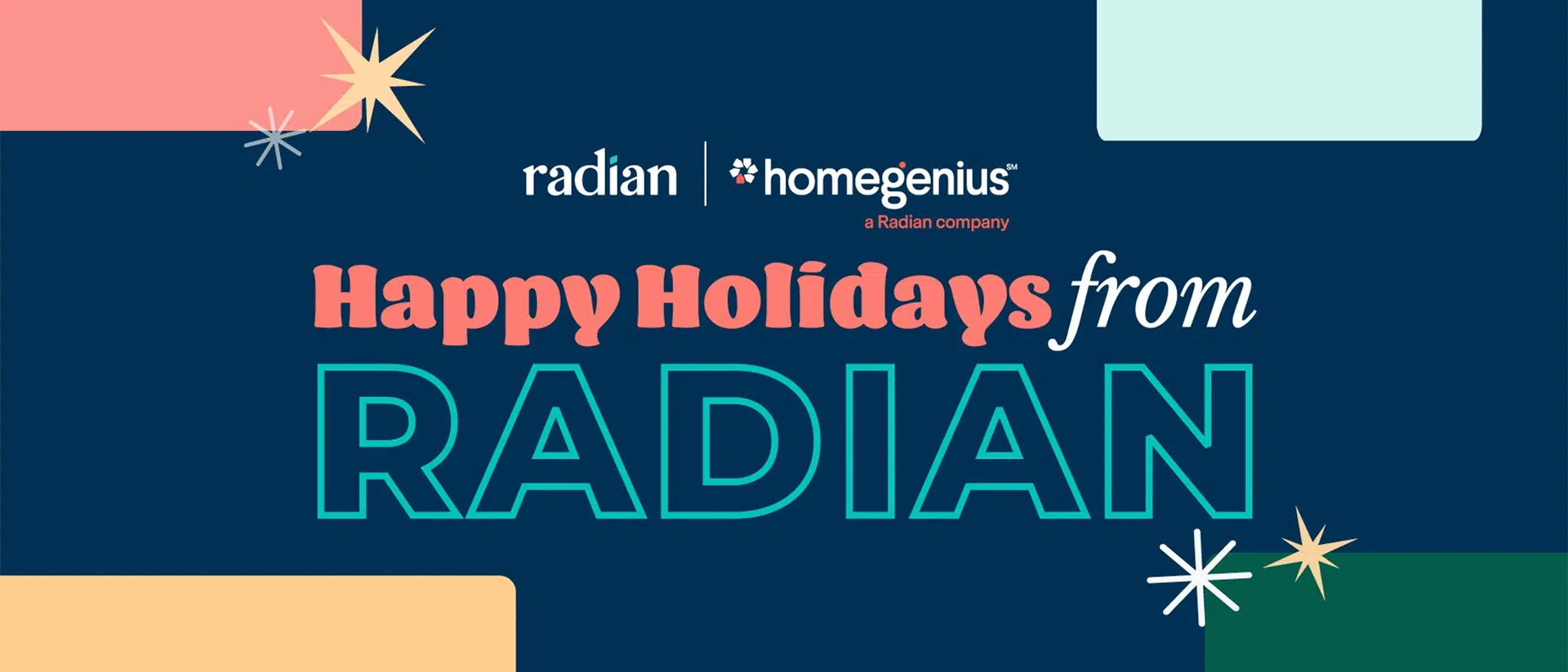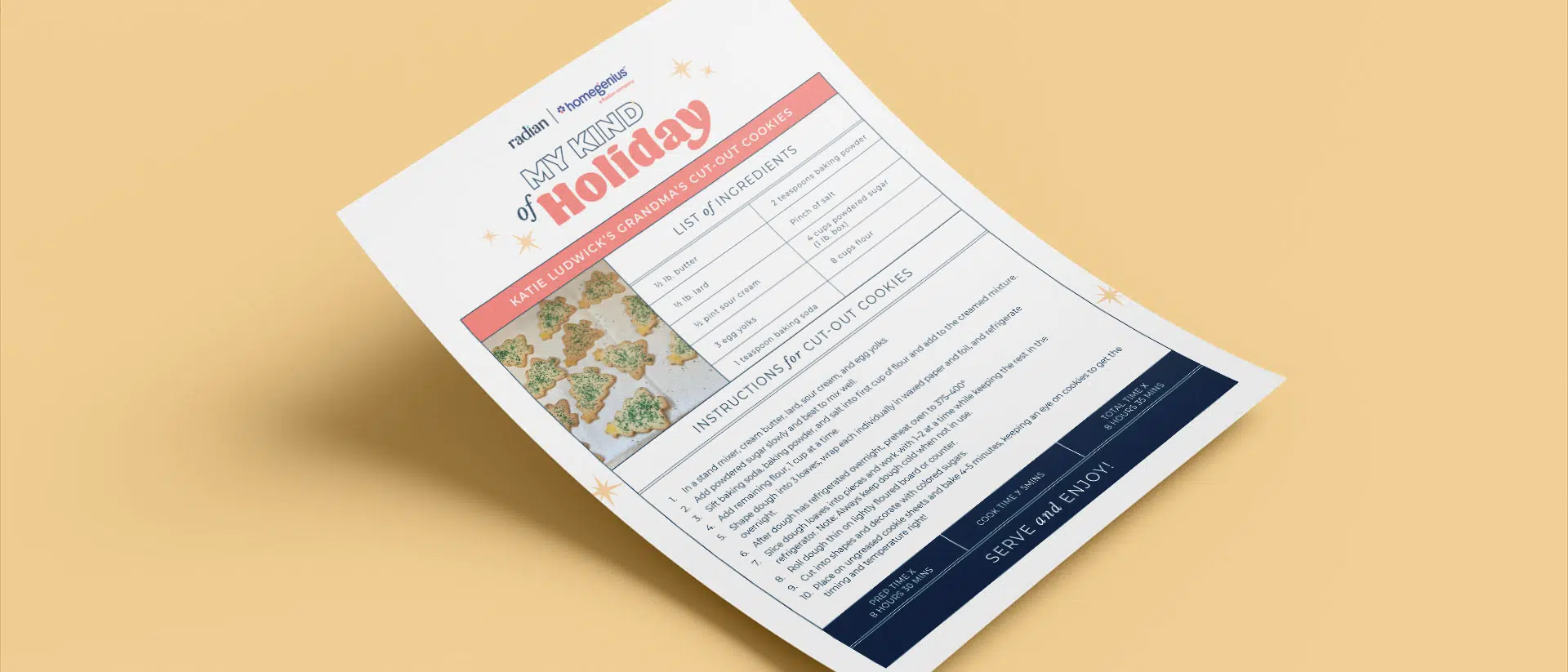 Spreading cheer and joy this season with Radian's annual holiday campaign.
Everyone has their own holiday traditions that make the season special. From food to music to time spent with family. But there's one tradition our friends at Radian hold especially dear: giving back to others. 
Radian has given back to nearly a dozen charities over the past 15 years through their annual holiday campaign. Each year, they select five charities and invite others to choose who they'd like to receive a generous donation. We always love helping bring the campaign to life, but this year we got a little extra help from Radian employees sharing their own traditions.
Radian employees to submitted some of their favorite holiday family recipes, which we turned into downloadable recipe cards to share on the microsite. Let's just say this was not a task to complete on an empty stomach! 
So, if you need us over the holiday break, we'll be preheating our ovens and whipping up some new traditions of our own. Check out the holiday microsite to see more.
Need a big idea for your business? Have a question about working with us? We're always up for a fresh, new challenge. Drop us a line to get the conversation started.